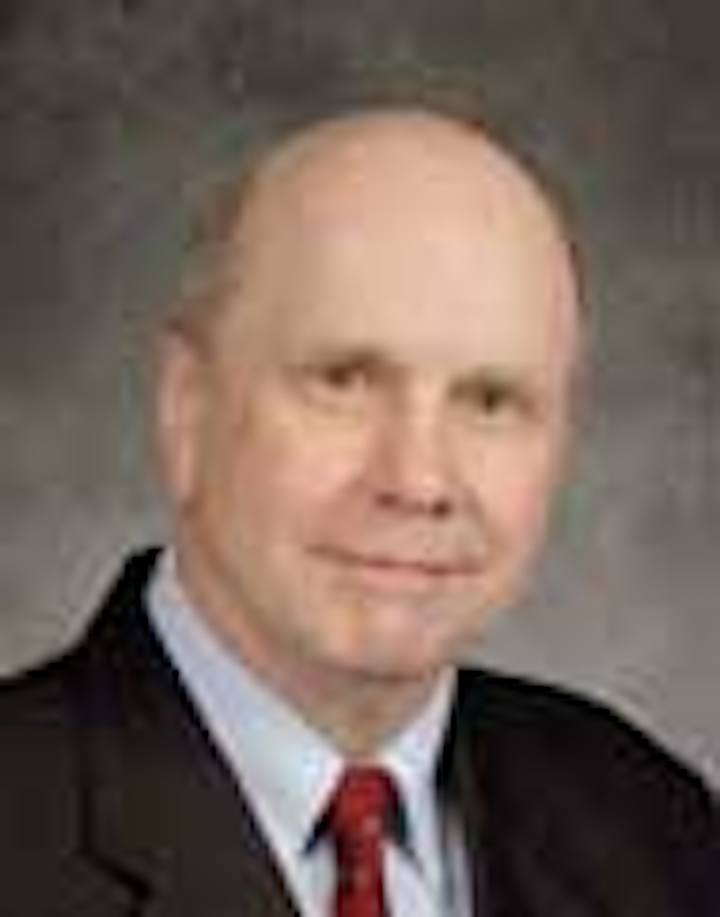 | | | |
| --- | --- | --- |
| | | Gene Kliewer • Houston |
TGS announces acquisition of a 3D multi-client survey offshore Sierra Leone. The survey, Sierra Leone Block 4A Extension, will add 1,000 sq km (386 sq mi) of new 3D data to the existing 6,268 sq km (2,420 sq mi) of 3D data library in Sierra Leone.
TGS is chartering the 12-streamerPolarcus Alima for this survey. Data processing will be performed by TGS and will be available to clients in 1Q 2015.
The survey is supported by industry funding.
Dolphin Geophysical will acquire and process a 7,000-sq km (2,703-sq mi) SHarp Broadband 3D survey offshore Senegal for Kosmos Energy.
The Dolphin high-capacity 3D vesselPolarDuchess has started to work and it will take an estimated four months to complete.
Dolphin's OpenCPS software will be used both onboard the vessel to produce a PostSTM Fast-Track dataset and then for the final PSTM volume at the company's UK Processing Centre.
Aminex and its partners plan to focus on the deepwater portion of the Nyuni Area PSA offshore Tanzania following a detailed technical review.
The company has applied to Tanzania's Petroleum Development Co. to vary the Nyuni Area work program for the shallow-water seismic obligation, originally planned for this year, to be converted to deepwater 3D seismic in the outboard sector of the PSA area.
Here Aminex has identified a large potential prospect that appears to be analogous to some of the recent major deepwater gas discoveries in neighboring blocks. It plans a tender process for a contractor to acquire 3D data over the Pande West lead and to identify other potential drill-ready prospects.
However, a larger farm-in partner will be needed to help share the costs of any deepwater drilling. Current participants in the Nyuni Area PSA are Aminex subsidiary Ndovu Resources (70%, operator), RAK Gas (25%), and Bounty Oil & Gas (5%).
Dolphin also will perform an industry first ever 16-streamer 3D seismic contract for an undisclosed client in the Kara Sea.
The contract has a duration of approximately three months starting in 2Q 2015. Dolphin will use one of the high-capacity ice classed 3D seismic vessels for the survey and take advantage of its wide-tow capabilities by towing a large 16-streamer configuration with 100 m (328 ft) separation to acquire the seismic data in as short a time as possible.
Electromagnetic Geoservices has received a supplement agreement from Statoil Petroleum AS worth $1 million for multi-client 3D EM data acquisition in the Norwegian Sea.
EMGS expects to commence the survey soon, after completing the survey for Statoil announced in June in the same area, using the vesselAtlanticGuardian.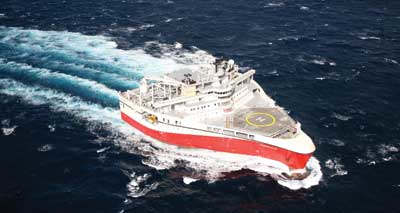 GAC Group has signed a frame agreement for ship agency services with Norwegian seismic company Petroleum Geo-Services for its oil and gas exploration activities globally. Under the agreement, GAC will provide support for vessels chartered and owned by PGS calling at ports worldwide. (Photo courtesy PGS)
Dolphin enters realm of software processing
Following the award of several processing projects, Dolphin Geophysical wholly owned subsidiaryOpen Geophysical Inc., has won its first contract valued at more than $1 million to supply software to a national oil company. This contract marks Dolphin's entry into supplying advanced and user friendly processing software.
Dr. Gareth Williams, chief geophysicist, said "Our processing and imaging business is set for rapid growth on the back of a larger fleet, entry to new market segments such as depth imaging and re-processing, and increased software sales. To facilitate this growth, our Singapore P&I team have recently moved into a larger office, our UK hub will relocate and expand in 3Q and we also expect our Houston processing center to be operational in 4Q 2014."
Blueback Reservoir has released Blueback Toolbox plug-in for Petrel version 15.
The Blueback Toolbox suite contains Petrel function features not available in standard Petrel. It has been developed by Blueback Reservoir using Petrel's Ocean development framework. All functionality has been developed based on requests from Petrel users around the world and the development is coordinated with the Petrel software teams at Schlumberger.
Split into four domain modules, the Blueback Toolbox is a collection of more than 100 plug-in features complementing current Petrel workflows and has proven to save time for Petrel users, Blueback says.
Version 15 supports Petrel 2014 and the new "Ribbons" user interface. In addition the new version contains several new and advanced tools, like the "wavelet editor" which allows the user to perform operations; like average, shift, and flip on one or more wavelets, in addition to the "waveform classification" that searches seismic data for matching waveforms to aid classification of seismic data and identification of facies types.
Schlumbergerhas launched its Quanta Geo photorealistic reservoir geology service. The new service includes the industry's first microresistivity imager that produces oriented, photorealistic, core-like images of the formation in wells drilled with oil-base mud (OBM).
The physics of the Quanta Geo service's high-resolution array of 192 microelectrodes overcomes the electrically resistive barrier imposed by OBM.
Using the company's Techlog wellbore software, Quanta Geo data are rendered, creating an image of 0.24-in. resolution that resembles a whole core. Geologists interpret these images in the same manner that they would perform continuous core description, with the added benefit that these images cover a longer continuous interval and are precisely oriented. This enables extraction of key reservoir parameters such as the structural dip, or the identification of sand body type, extent, and orientation.