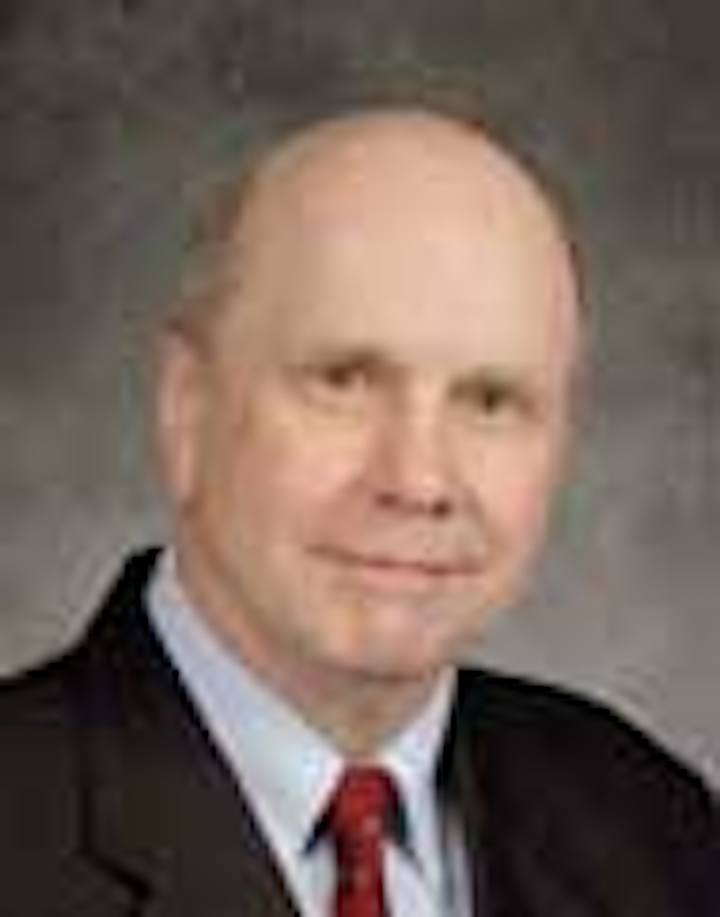 | | | |
| --- | --- | --- |
| | | Gene Kliewer • Houston |
CGG has announced the prefunding by an international E&P company of its entire 871 offshore block Gulf of Mexico StagSeis multi-client program. Representing more than 20,000 sq km (7,722 sq mi), the commitment for all three StagSeis surveys, IBALT, DEUX and TROIS, is in addition to prefunding by several other E&P companies. The program covers the complex subsalt plays in select locations of Garden Banks, Keathley Canyon, Walker Ridge, and Green Canyon.
Ophir acquiring offshore Gabon data
Ophir is acquiring 8,600 sq km (3,320 sq mi) of 3D seismic over the play in its existing blocks offshore Gabon, which will be expanded by a further 2,300 sq km (888 sq mi) to cover two new ultra-deepwater production-sharing contract (PSC) areas.
The new blocks, A3 and A4, are outboard of the company's existing acreage in the North Gabon basin. Block A3, to be named the Nkouere PSC, covers 675 sq km (261 sq mi) while block A4 to be named the Nkawa PSC, covers 2,085 sq km (805 sq mi). In both cases water depths vary from 2,000-2,500 m (6,562-8,202 ft).
Ophir has a 100% interest, although the Gabon has the right to back into 20% of the PSCs in the event of commercial discoveries.
The company says analysis of its North Gabon drilling campaign earlier this year has enhanced the prospectivity of the basin's deepwater distal margin, in particular the Cretaceous section where a proven oil-prone marine source rock is overlain by a series of deepwater coarse sands. This represents a petroleum system with the potential for large stratigraphic and structural traps, the company adds.
Dragon looks at Gulf of Suez survey
Dragon Oil has invited bids from contractors to acquire 3D seismic over a 100-sq km (38.6-sq mi) area in block 19 East Zeit Bay in the Gulf of Suez offshore Egypt.
In parallel, the company is evaluating tenders both to reprocess the block's existing 2D data and to process the new data to be acquired. Dragon also is working with the Egyptian authorities on permits and approvals. It is committed to drill two wells under the initial exploration period.
Geophysics business briefs
CGG plans to establish a business line named "Multi-Physics" in the Acquisition Division. Effective Jan.1,2 015, this will combine all of the current airborne business with the GravMag Solutions business. The distinct brand identities of GravMag Solutions and Airborne will be retained, with each of these business units continuing to trade under these names. In CGG, the use of the term "Multi-Physics" will replace the informal term "Non-Seismics," previously used to describe alternative geophysical and remote sensing techniques.
Dolphin Group ASA received an industry first 16-streamer 3D seismic contract for a client in the Kara Sea. The contract will commence in 2Q 2015 with a duration of three months. The company will operate a high-capacity ice classed 3D seismic vessel for the survey, using a wide-tow 16-steamer configuration with 100 m (328 ft) separation to acquire a large seismic program in less time.
Electromagnetic Geoservices ASA (EMGS) has received a letter of intent worth $7 million from an oil company for 3D EM data acquisition in Thailand and Myanmar. The survey will use the vessel BOA Thalassa and is expected to commence directly after an ongoing survey in Malaysia is completed.
Rosneft subsidiaryOOO RN-Shelf-Arctic has completed a program of geophysical exploration, including 3D seismic acquisition and a gravimagnetic survey, over the West-Prinovozemelsky license in the Barents Sea. Studies covered an area totaling 2,800 sq km (1,081 sq mi), using the scientific research vessel Geo Caribbean.
RSI will provide rock-physics driven inversion and interpretation services to a Latin American NOC over a northern Caribbean offshore assets. The contract has a value in excess of $2 million; work will commence immediately and will complete in the first half of 2015.
Geospace Technologies has agreed with a major international seismic contractor to rent 4,000 stations of its cableless OBX ocean bottom nodal system. The contract term is for 180 days and delivery of the OBX system is expected to occur in January 2015.
TGS is continuing its Explorer Series seismic acquisition program in the deepwater US Gulf of Mexico. Panfilo 3D will add 11,500 sq km (4,440 sq mi) to TGS' multi-client library in the Lund and Henderson Central Gulf of Mexico protraction areas. Acquisition will commence in 4Q 2014 with the M/V Polarcus Adira towing 10-km (6-mi) streamers to image regional stratigraphy and deep basin structures. Data will be available in late 2015.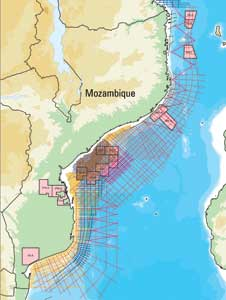 Schlumberger and the National Petroleum Institute of Mozambique (INP) have collaborated to offer multi-client seismic data. Included in the package are more than 110,000 km (68,350 mi) of exclusive 2D seismic data, including more than 36,000 km (22,370 mi) of recently acquired long-offset 2D data using the ObliQ sliding-notch broadband acquisition and imaging technique. The data are available in all offshore blocks offered in the Mozambique 5th Licensing Round issued by INP.