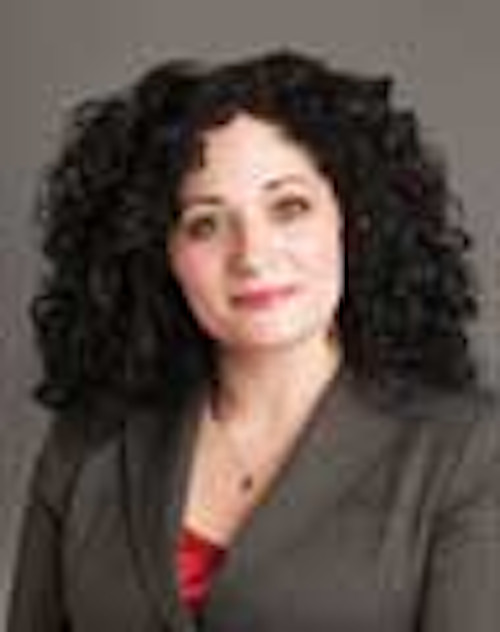 | | | |
| --- | --- | --- |
| | | Sarah Parker Musarra • Houston |
Norwegian oil service company Global Geo Services AS (GGS) and data management and data solutions company Interica Ltd. UK have formed the joint venture GGS-Interica Ltd. UK. The principle dataset to be managed, licensed and made available to the industry is the Persian Carpet (PC) 2000 dataset that was acquired by GGS from 1999 to 2005 and consists of 116,000 km of multi-client 2D data, 120 wells, and 30,000 km of gravity data.
All the data has been interpreted and is available in Kingdom or Petrel workstation formats. This dataset, which the parties claim is only current multi-client 2D and pseudo multi-client 3D dataset covering the entire Iranian Persian Gulf offshore and Iranian part of Oman Sea will be marketed by both GGS and the joint venture to companies interested in the country's new bidding process which could occur next year.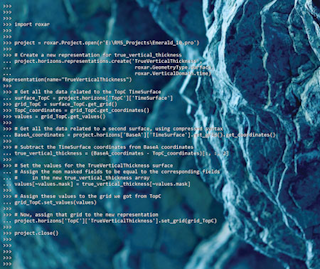 Roxar API is the extensibility solution for reservoir modeling and, in particular, for Roxar RMS. (Image courtesy Emerson Automation Solutions)
To ensure quality test processing, and a full-scale re-processing of the PC 2000 data and development of new related products, a non-transferable PC 2000 license has been provided to GGS-Interica.
As a result of this work GGS-Interica has selected a number of representative lines for reprocessing trial during the autumn period to prepare for any offshore bidding in Iran. Early results, using the latest demultiple and broadband processing algorithms show a great improvement in the data. This amplitude-preserved reprocessing product will be a platform for interpretation, amplitude vs offset analysis, or seismic inversions.
GGS-Interica says it will soon select a company to undertake the reprocessing of the entire dataset which, at the time of acquisition was the largest 2D dataset in the world. The aim is to complete the reprocessing within a 10 to 12-month window and to have a complete reprocessed package covering the blocks to be offered offshore Iran in time for the licensing round.
Spectrum wraps Barents project phase
Spectrum has completed the latest phase of its Southwest Barents Sea project, now comprising around 14,100 sq km (5,444 sq mi) of 3D seismic data, all of which is being reprocessed according to a modern processing workflow. The company began work on the project, on which it is partnering with BGP, at the end of September. The new survey will tie and complement Spectrum's existing 3D surveys in the area. On completion, this coverage will total about 20,000 sq km (7,722 sq mi) over prospective and potential Norwegian 24th round acreage.
The project covers an area 23 km (14.3 mi) northwest of Lundin's recently announced Neiden discovery: two more wells are likely to be drilled inside the area over the next 12 months.
Neiden, (exploration well 7220/3-2 in license PL 609), encountered a 21-m (69-ft) oil column and a 10-m (33-ft) gas column in a Permian Carbonate reservoir, with estimated resources of 25-60 MMboe.
The well was pursuing the same play that was targeted and proven by OMV and Lundin at the Gohta and Alta discoveries to the south, and according to Spectrum is also likely to rely on the carbonate reservoir being karstified to enhance reservoir properties.
These finds on the Loppa High are thought to have been sourced by a combination of Palaeozoic and Mesozoic source rocks. Lundin has identified numerous other prospects across the Loppa High and has five further wells planned into 2017.
New software releases
Emerson Automation Solutions has launched two new offerings. After announced the latest version of its reservoir characterization and modeling software Roxar RMS 10, it released the Roxar Application Programming Interface (API).
Roxar API is the extensibility solution for reservoir modeling and, in particular, for Roxar RMS. Emerson said API helps operators customize their workflows to achieve specific goals; improves data management capabilities with greater interoperability and flexibility; preserves vital reservoir information across multiple-stage workflows; and enables users to analyze and visualize their models in different and innovative ways for improved reservoir interpretation and increased recovery.
Complementary to RMS' shared earth model, RMS API can be used in an open environment to expand the capabilities of existing software or used within the RMS environment to create unique solutions. The Roxar API can also be used to build customized, standalone programs called Roxar Apps, which share project data and models with RMS and give extensibility to the software.
RMS 10 comes with domain improvements and enhancements to the seismic-to-simulation workflow; new decision-support tools for reservoir management; and increased user performance and productivity.
Also recently, CGG GeoSoftware released an updated version of its HampsonRussell reservoir characterization software, with new features for attribute extraction and prediction along horizontal wells, as well as upgraded geostatistical mapping capabilities. Users of HampsonRussell 10.2 are said to benefit from better workflows for greater productivity with new data conditioning, inversion, and map prediction features.
Key features are said to include new data conditioning processes, residual normal moveout correction, and FXY deconvolution for noise attenuation and spectral balancing. Inversion can now output relative impedances for both pre- and post-stack data and extract attributes along horizontal well paths. This new information helps mine and interpret data from derived attributes resulting in more accurate reservoir models.
In addition, the new MapPredict application is a fully integrated map-based geostatistical software that integrates well, seismic, and attribute data into maps.