Jeremy Beckman
Editor, Europe
Brazil currently produces 100,000 b/d of oil from its deepwater pre-salt fields, but is targeting a tenfold increase to 1 MMb/d by 2017.
The basic hardware that will deliver that goal is eight new lookalike and four converted FPSOs and up to 28 new ultra-deepwater drilling rigs, but there are numerous issues to resolve before these fleets can be put into service and further projects launched. Many of the uncertainties relate to the heterogeneous carbonate reservoirs; the types of wells needed to access the reserves while drilling through up to 2,000 m (6,561 ft) of salt; and the impact of associated carbon dioxide (CO2) of varying densities (8-55%) on production facilities above and below the water line.

Deviating wells in deep salt layers.
Pilot projects and extended tests on the Lula field in the Santos basin are designed to answer some of these questions. Petrobras outlined the aims of these tests and other pre-salt R&D programs during a presentation last month in Aberdeen at Offshore Europe.
Brazil's pre-salt province covers an area 800 km (497 mi) long and 200 km (124 mi) wide off five states in the Santos and Campos basins, and holds estimated reserves of over 50 Bbboe. Exploration concessions have been awarded over around 28% of the province The P-34 platform on the Jubarte field in the Campos basin began producing oil from the pre-salt layer in 2008, via an extended well test (EWT) which lasted into February this year. The program proved high productivity and good reservoir communication, according to Cristiano Leite Sombra of Brazil's R&D center CENPES.
In the Santos basin, the first Petrobras-operated discoveries were Parati and Tupi/Lula in 2006, since followed by Carioca, Cernambi, Franco, Guara, Iara, Jupiter and Libra. Water depths range from just over 2,000 m to 2,240 m (7,349 ft). Petrobras estimates Lula's reserves at 6.5 Bboe, and has issued figures of 1.8 Bboe for Cernambi and 1-1.2 Bboe for Guara, but others remain to be quantified.
Currently three FPSOs are in operation in the Santos basin pre-salt cluster. These include theCidade de Angra dos Reis on Lula, the first platform in commercial service in the area, which is building towards a peak of 100,000 b/d of oil in 2012. It is also collecting dynamic data on the reservoirs and subsea flow. A new EWT started on Lula NE in April which was due to finish last month, and an earlier EWT on Guara was completed in July.
Sombra said that although technologies are available for production from the pre-salt, the challenges are in other areas. They include drilling horizontal wells through salt; achieving an increased rate of penetration rate through salt and carbonate rock; and ensuring long-term wellbore integrity (including cementation). The company is still working on the ideal geometry for deviating wells through the deep salt layer, with bilateral, radial and horizontal multifractured drilling among the options under review. Geosteering of an onshore well in the Sergipe basin in 2009 achieved a slant of 85° through salt.
This year deviated wells have been drilled on Lula with very good results, Sombra said, and the first horizontal production pilot on Lula will provide further information. "The challenges are correlating rock measurements with rock response, and core-log integration. This information helps us to understand and improve our drilling performance."
Another preoccupation is reservoir drainage, owing to the unusual nature of the microbial carbonates prevalent in reservoirs in this province, which are not common off Brazil or anywhere else. Petrobras geologists have visited comparable conditions in lakes elsewhere in the world - the closest analogues are in parts of the Middle East, East and Southwest Africa, Argentina and Shark Bay, Australia. To further its understanding, Petrobras has adopted a strategy that includes taking production logs in every drill stem test; dense side wall coring; and acquisition of high resolution 3D seismic in its wells, designed to address salt internal heterogeneities and high velocities in carbonates (application of 4D seismic is also under review, although there are doubts whether this will work with carbonates); and finally, EWTs and pilot production wells.
As for improved oil recovery in the pre-salt, Petrobras has solid waterflood experience, but with carbonates there are issues to contend with such as wettability and heterogeneities, which are usually higher than in the turbidite reservoirs more typically found off Brazil. Understanding the geometry and characteristics has demanded intensive laboratory evaluations and computer simulations. A waterflood test next February in the Lula production pilot will hopefully clarify the picture.
Lula's production has a high gas-oil ratio, with CO2 content ranging from 8-12%. Computer simulations are positive concerning use of water alternating gas (WAG), Sombra said, and this technique would also be tested during the production pilot, along with reinjection of produced gas into the reservoir and CO2 storage. "These things will be better resolved during the next few years," he maintained. "However, there are some areas that will need different techniques where the salt geometry is too complex, as this impacts the seismic data."
Other major concerns are the corrosive impact of CO2 on non-metallic materials; the compatibility of non-metallic materials with CO2; and fatigue brought on by the interaction of corrosion and dynamic loads in risers. This has necessitated laboratory tests to determine the most suitable corrosion-resistant alloys, Sombra explained, and investigation of alternative corrosion control mechanisms.
To address these and other issues, Petrobras has implemented two dedicated pre-salt initiatives – PROSAL, since 2007, and PRO-CO2 since 2009. CENPES in Rio underwent an expansion last year that doubled the area of laboratories. Brazil has also set up a national carbonates center involving six domestic universities, and co-operation from HeriotWatt University in Scotland. And a national network has been created drawing together 129 Brazilian technical institutions in 21 states, focussing on water injection, CO2 and subsea technology among others.
Seismic advances
Petrobras' Anelise Lara said the extended well test on Lula NE had encountered no flow assurance problems to date, although performance had been constrained by gas flaring restrictions. In the pre-salt Santos basin as a whole, 34 wells had been drilled to date, she added, with a very high success rate, with 15 DSTs, and production currently at 54,000 boe/d from two pre-salt wells.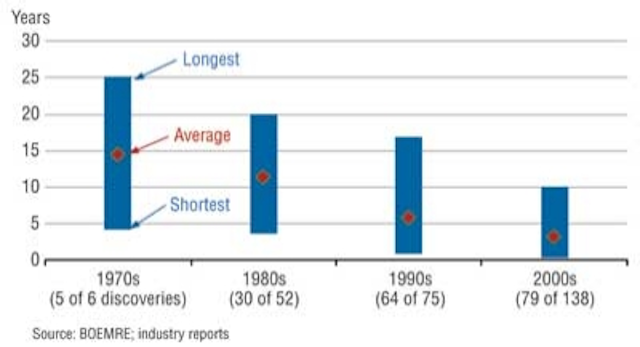 Petrobras' IOR strategy for the Lula production pilot injection tests.
Recently Petrobras has acquired high-resolution 3D seismic over the BMS-9 block containing Guara. "We have also been testing a new technique known as 'True 3D' acquisition," said Lara. "Instead of acquiring narrow-azimuth data from one vessel moving in one direction, the vessel remains in a central position. This allows us to detail changes of reservoir properties in different directions, giving us a better representation of the 3D subsurface. The processed data should be ready for interpretation by the end of this year."
Additionally, Petrobras is working on better seismic resolution around selected wells. "We use VSP data to reveal sub-seismic geological features, and detailed structural analysis based on seismic attributes…carbonate reservoirs can be very faulted and fractured." To simulate giant fields such as Lula, Lara added, Petrobras is building up mega-models comprising 20 million cells. The model details the interaction between light oil, gas condensate and CO2, and can be used to simulate injection using gas and WAG.
The first EWT on Lula during 2009-10 revealed good well productivity, but also a complex oil composition with a high gas-oil ratio and high levels of CO2 towards the top of the structure. The results led Petrobras to revise its well perforation strategy, and this will be applied in the first horizontal well on Lula next month.
Kazuioshi Minami, Production Engineering Manager for the Santos Basin Operating Unit, said the 1 MMb/d of oil production from the Phase 1a developments would come from Lula, Guara, Lula NE, Guara Norte and Cernambi, with gas to be exported to the shore (post-injection, produced gas from the Lula pilot will eventually flow to the Mexilhao platform). Minami, whose presentation covered flow assurance issues, pointed out that the Lula NE EWT had involved the first use of a flexible flowline in ultra-deepwater off Brazil and was for that reason very important for thermal insulation studies.
Minami and his team have been evaluating the potential for formation of unwanted by-products during pre-salt production, including deposition of wax, hydrates, asphaltenes and scaling. Wax analysis, using densitometry, microscopy, viscosimetry and cold finger tests, suggest significant build-up when the crude temperature drops to 19.67°C (67.4°F). Cooling can be induced to as a result of rapid gas expansion in the riser. Future pre-salt projects may require counter-measures such as heated risers and periodic pigging of flowlines using medium-density foam pigs.
"One big issue is re-starting cold fluids after a long shutdown," Minami said. "Although wax build-up on the walls [of export and gathering lines] is not that great, what is a concern is the high start-up pressure and rheology of cold oil, leading to gel formation. We could deal with this by removing fluids from the line and replacing them with diesel, or via direct electrical heating of the flowlines. But accurate start-up pressure calculation is crucial, and we may need to develop pour point depressant chemicals for this reason."
Minami said that blowing down flowlines and risers after shut-downs should keep produced fluids outside the hydrate formation envelope. "The gas is pretty dry, so the risk is low for injection and export gas. We will use molecular sieves at the topsides to remove CO2 from the gas stream."
As for asphaltenes, laboratory tests with live oil suggest there would be no problems caused by depressurization. "The only issue could be the impact of CO2 and gas injection on the IOR method. To mitigate any unexpected deposition of asphaltenes we could apply downhole injection of inhibitors."
There is a risk of scale build-up, he warned. This necessitates installation of sulfate removal units and downhole chemical injection to hinder formation water scale. Petrobras has another study under way to evaluate the impact of scale caused by seawater breakthrough.
In the future, Petrobras may opt to install a 300-km (186-mi) pipeline to take the pre-salt fields' oil directly to shore, Minami added. In that case, the potential for wax deposits following a cold start would have to be dealt with.
Giovani Cavalcanti Nunes of E&P Petrobras, speaking on innovations in processing and topsides facilities for the pre-salt fields, said the biggest challenge had been the company's drive towards standardization of the production systems. "There will be eight identical FPSO for the pre-salt, something not seen in the industry before – maybe two - but this is exceptional. We need to incorporate our technologies, and at the same time maintain standardization."
But as Nunes pointed out, there is no prior experience of dealing with such high associated levels of CO2, or creating standard units for handling different concentrations of CO2. He cited other pre-salt challenges such as very high salinity water as a result of carbonate scaling, and an export gas specification of 3% CO2 content. Because of the varying CO2 content, the compressors will have to be designed for a wide range of molecular weights. And if the gas pipeline linked to the various FPSOs fails, all the gas will need to be reinjected. "The reinjection pressure of 550 bar [7,977 psi] will require extra compressors," he added, "and the gas injection compressors must be able to deal with high CO2 streams and normal gas on the platform."
Owing to the specification of gas export with 3% CO2 content, Nunes' team has opted to develop a membrane system for CO2 separation. "We can stick on more membranes to take up the CO2 as standard. For gas dehydration, we chose molecular sieves." A dedicated turbine will drive the centrifugal gas export compressors, pushing pressure up to 250 bar.
More Offshore Issue Articles
Offshore Articles Archives
View Oil and Gas Articles on PennEnergy.com