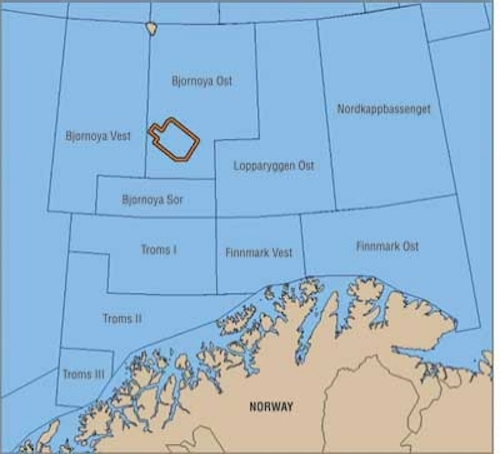 Gene Kliewer • Houston
Shell has announced a multi-billion dollar investment to develop its Cardamom oil and gas field in the deepwater Gulf of Mexico. Cardamom is expected to produce 50,000 boe/d at peak production and more than 140 MMboe over its lifetime.
The potential of Cardamom was first recognized early in the Auger development, but could not be fully assessed due to a layer of salt nearby which affected the quality of traditional seismic images. Advances in seismic imaging helped achieve significant improvements.
"Technological advances in seismic imaging and drilling have allowed us to both discover and access this new field," said Marvin Odum, Shell Upstream Americas director.
Shell discovered the Cardamom reservoir in 2010 using advanced seismic technology that was able to produce improved images versus traditional seismic methods. The discovery was confirmed by drilling a well from Shell's Auger platform that broke records for length and depth. The exploration wells were drilled more than 6.4 km (≈21.000 ft) below the seabed.
Production from Cardamom will flow through the Auger platform, minimizing the offshore footprint by using existing infrastructure.
Cardamom is the latest step in Shell's deepwater energy production activities in the GoM. Perdido, the world's deepest offshore production facility, came onstream last year and later that year Shell announced the decision to go ahead with a second platform in our Mars B field in the GoM.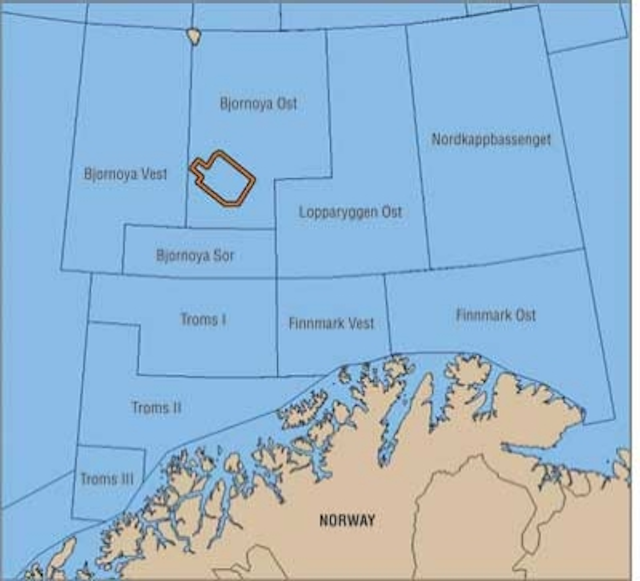 Searcher Seismic Pty. Ltd. and project partner MAGE have started the Bjornoya Basin North (BBN11) 2D Non-Exclusive Seismic Survey in the Norwegian Barents Sea utilizing the seismic vessel the RV Professor Kurentsov. The survey is sponsored by Front Exploration and is a high-resolution 2D survey of 3,121 km (1,939 mi) that targets the shallow prospective sedimentary section along the Bjornoyrenna Fault Zone Complex. The survey aims to provide a dense infill to the existing seismic data resulting in improved data coverage to a 1 x 1 km grid pattern. The BBN11 Survey will be integrated with Searcher's ongoing regional Havspurv 2D Seismic Survey which is using similar high-resolution acquisition parameters. BBN11 will have a total coverage of 2,100 sq km (810 sq mi) in the vacant area about 30 km (18.6 mi) north of the recent Skrugard oil discovery (250-500 MMbbl recoverable reserves). The data is scheduled to be completed in processing during 4Q 2011.

SeaPro Nav deployed onto seismic vessels
Sercel has successfully deployed SeaPro Nav, its new integrated navigation system for all in-water equipment. SeaPro Nav is now the master integrated navigation system on board two CGGVeritas 3D vessels, including theElnusa Finder operated by the Elnusa CGGVeritas joint venture. It also is in use on two 2D vessels operated by GuangZhou Marine Geological Survey.
According to Sercel, SeaPro Nav can be deployed for the full range of towed-streamer acquisition surveys from 2D through to wide-azimuth. Its flexible and innovative multi-vessel architecture ensures easy operation and fast adoption of new seismic acquisition techniques, says Sercel.
With advanced positioning algorithms, simple visual data displays, and GIS-based alarms, SeaPro Nav is fully compatible with other related Sercel marine tools.
"Everyone onboard theElnusa Finder appreciates how easy it is now to access positioning data with the Sercel SeaPro Nav," said Jean-Francois Roudaut, VP, APAC Regional Marine Acquisition, CGGVeritas. "The upgrade was seamless and the benefits are clear."
SeaPro Nav is part of the Sercel navigation system portfolio, which also includes SeaPro Bin, SeaPro Current, and SeaPro Resolve.
Technology advancements
Blueback Reservoir has released a new version of its Blueback Toolbox. The Toolbox is a suite of Petrel plug-ins developed in Ocean.
The modules include Blueback Geology Toolbox, Blueback Geophysics Toolbox, Blueback Project Management Toolbox, and the new Blueback Reservoir Engineering Toolbox.
The modules integrate seamlessly with Petrel and can be downloaded on the Schlumberger Ocean Store.
TheRoxar RMS 2011 release is now available commercially.
Roxar says this release includes the ability to model around and under salt, to provide enhanced facies modeling, improved well correlation tools, the ability to integrate fractures into reservoir modeling, and improved usability and integration.
Paradigm and JKX Oil & Gas have signed a multi-year software license for a seismic-to-simulation workflow to be used as the company's standard.
Covered in the contract are Paradigm's SeisEarth, SKUA, and Geolog.
"For several years JKX has successfully used Paradigm SeisEarth for our exploration 2D and 3D based seismic interpretation. After a thorough review process JKX selected additional Paradigm petrophysical and model building software. We believe it offers the most technologically advanced and time efficient platform on which to develop our reservoir models," said Ritchie Wayland, exploration manager at JKX.
More Offshore Issue Articles
Offshore Articles Archives
View Oil and Gas Articles on PennEnergy.com