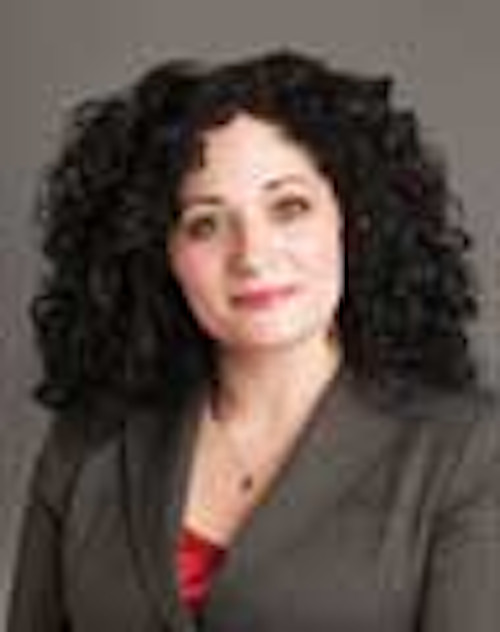 | | | |
| --- | --- | --- |
| | | Sarah Parker Musarra • Houston |
As the industry still struggles to find its new normal, the tone of this year's Society of Exploration Geophysicists (SEG) annual meeting in Dallas seemed a bit more hopeful than that prevailing in New Orleans, the location of last year's meeting.
Although the downturn still cast its shadow, there was a general expectation (and hope) of higher oil prices in the near term, at the Dallas event. The overall feeling seemed to be that the industry had moved through the worst and was looking ahead to better times.
As I made my way around the show floor to check out new products and technologies, I had the opportunity to speak with a few representatives from companies that made significant announcements during the show to learn additional information. The following are just a few of the highlights from this year's SEG annual meeting.
Superpowered seismic
After acquiring its first Cray XC40 supercomputer and a Cray Sonexion 2000 storage system last year, PGS augmented its processing and imaging capabilities through the addition of another Cray XC supercomputer to its Houston Mega Center. This equipment should allow the company to run larger seismic processing jobs, image more complex data, reduce lead time, and obtain higher quality results.
Barry Bolding, chief strategy officer at Cray, said at the time in a statement: "Today's most advanced seismic survey datasets encompass many hundreds of terabytes, and gaining insight from this data lies squarely at the convergence of supercomputing and big data.
These systems will act coherently as one larger machine, putting the collective processing power into one problem, Bert Beals, Cray's Global Lead, Energy Industries, explained to me. PGS and companies like it take in enormous amounts of data in raw sound inflections to turn into actionable information for E&P companies. By way of example, he said that PGS' recent Triton survey in the Gulf of Mexico saw 660 terabytes collected.
The datasets are getting so enormous and complex, that Beals said that a new approach to systems architecture is needed to deal with this "data tsunami." Since the late 1990s, the seismic industry has had to rely on parallel computing, including what are called embarrassingly parallel workloads, which refers to jobs that can be separated into parallel tasks without issue.

After naming its first Cray XC PGS Abel, shown, the second computer was named PGS Galois after French mathematician Évariste Galois. (Image courtesy Cray)
"PGS recognized that valuable time was being lost in their workflows using the traditional approach to seismic processing - they wanted to work on the whole survey at once, so they started to look at different technologies. It was radical thinking; they bought a an initial Cray for R&D, and they found the answer," Beals said. "The computer affected not only how fast they could get it done, but also what they could do with the data."
One of the Gulf of Mexico's most formidable challenges are its salt domes. Beals said that underneath them, one would see a washed-out area on an image. However, with a high-performance supercomputer that allows the application of advanced inversion technologies, PGS found it could generate a much clearer picture.
"What PGS is going to be able to do here has a compounding effect, as many oil companies that want to shoot in the Gulf of Mexico," Beals said. "They should be able to get to first oil faster in the deepwater Gulf of Mexico than ever thought possible."
A renewed partnership
Polarcus announced a memorandum of understanding with TGS to jointly develop selected 3D multi-client projects.
Also under the agreement, the companies will extend a vessel agreement TGS signed with Polarcus for the charter of an estimated six months of 3D seismic vessel in 2016. Originally signed in June 2015, the extension will be valid through the end of 2017 for up to 10,000 sq km (3,861 sq mi).
Polarcus President C. Richard Price told me that a partnership between the two companies was a "natural fit."
He characterized TGS as having an "extremely good track record in multi-client and processing," but it does not carry a fleet.
While Polarcus has vessels and is regarded as producing high-quality data, he continued, as a smaller company, it does not have access to the same capital that larger companies might have.
"They [TGS] get guaranteed access to vessels, to our projects," Price said. "And, by putting the two companies together like that, we can get more projects because there are more investments coming in."
In the initial agreement, TGS offered Polarcus the right of first refusal for the charter of 3D vessel capacity to acquire discrete projects of up to 10,000 sq km (25,900 sq mi) in total. Here, Price continued, the two companies are sharing project ideas and investment as well.
It could also provide the companies with opportunities to work in areas where they previously did not maintain a presence.
"While there are not any areas we are not active in, everyone has core areas," Price said. "This does not open up new markets as such, but it does increase the global reach of both companies."
As an example, Price pointed to one of Polarcus' large-scale projects. Its Cygnus 3D multi-client XArray survey covers 6,140 sq km (2,371 sq mi) in the Vulcan sub-basin offshore Australia. TGS, on the other hand, does not have many projects off Australia.
However, he continued, TGS works extensively offshore Canada, whereas Polarcus does not.
In May, TGS announced the expansion of its multi-client library off Eastern Canada with plans to acquire more than 36,000 km (22,369 mi) of 2D seismic data in partnership with PGS.
"There are no downsides; it is a strategic relationship," Price concluded.