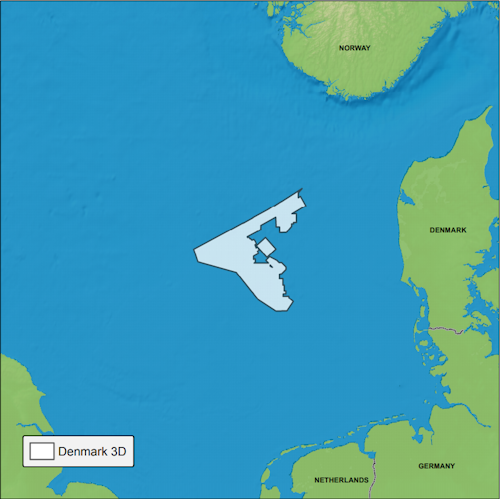 ION Geophysical Corp.
Offshore staff
HOUSTON – ION Geophysical Corp. has started a new 3D multi-client reimaging program offshore Denmark.
The initial 2,200-sq km (849-sq mi) phase of the 10,250-sq km (3,958-sq mi) program is aligned with the Danish Energy Agency's objective to boost exploration activity, the company said.
The country's ninth license round is expected to open in 2020.
Initial deliverables are expected to be available in September 2019 with final deliverables in January 2020.
Joe Gagliardi, senior vice president of ION's Ventures group, said: "We are leveraging our proprietary imaging experience and advanced model building and imaging tools, including full waveform inversion, to tackle the imaging challenges associated with the area."
In addition, the company and iSEISMIC AS have signed a memorandum of understanding to collaborate on seabed acquisition technologies.
iSEISMIC said it plans to use the full suite of ION's 4Sea ocean bottom acquisition and imaging technology to improve safety, efficiency, quality and turnaround time of seabed surveys. ION said this agreement will enable it to commercialize its new 4Sea technology.
07/31/2019