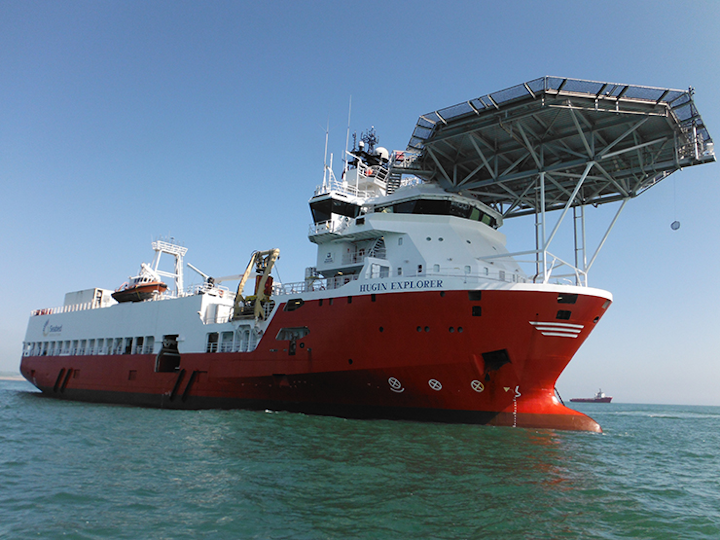 Seabed Geosolutions
Offshore staff
LEIDSCHENDAM, the Netherlands – Seabed Geosolutions will acquire a 4D ocean bottom node (OBN) monitor survey offshore West Africa for an unnamed major oil company.
The two-month survey will cover 151 sq km (58 sq mi) in water depths up to 600 m (1,968 ft), with the ocean bottom nodes being deployed by ROVs.
Stephan Midenet, CEO of Seabed Geosolutions, said the program, due to begin soon, would improve the client's understanding of a reservoir for development purposes, adding:  It will secure backlog continuity for our CASE Abyss crew and the Hugin Explorer vessel."
Seabed Geosolutions is a joint venture between Fugro and CGG.
07/16/2019