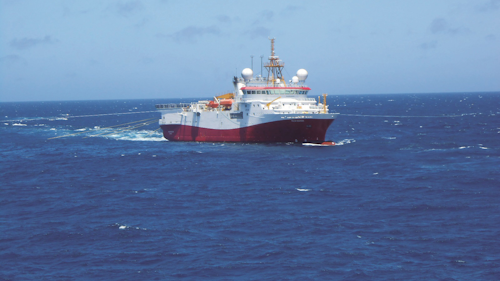 Shearwater GeoServices
Offshore staff
ASKER, Norway – TGS expects to start work on its Atlantic Margin 2019 3D multi-client project in the Norwegian Sea late this month.
Shearwater GeoServices will acquire the 8,000-sq km (3,089-sq mi) survey using the vessel Polar Duchess, which is equipped to secure recording of refracted wavelets at target depths for full waveform inversion. Use of triple source should ensure high spatial resolution, Shearwater Geo said.
According to TGS, the survey will mainly cover open acreage available under Norway's annual Awards in Pre-defined Areas licensing rounds.
The region to be covered this summer has several play models with proven hydrocarbon systems in multiple geological layers – but only sparse 3D data coverage.
Fasttrack results should be available by 4Q 2019. Final product delivery is planned for 3Q 2020.
Kristian Johansen, CEO of TGS, said: "The entire Atlantic Margin project will now cover more than 50,000 sq km [19,305 sq mi] of the Norwegian Sea, and will provide the industry with the highest quality data in advance of scheduled licensing rounds in Norway."
06/04/2019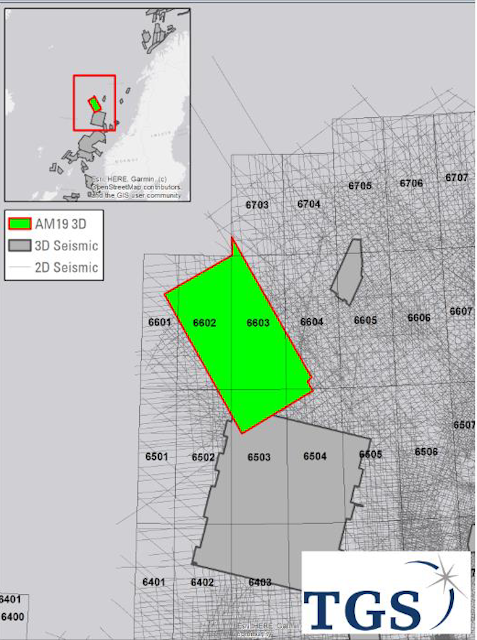 Atlantic Margin 2019 3D multi-client project in the Norwegian SeaTGS