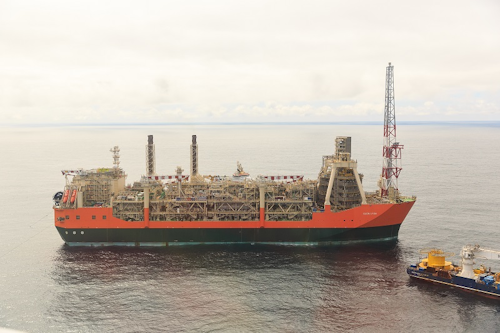 Offshore staff
ABERDEEN, UK – Emerson has completed a $90-million automation project for the FPSOGlen Lyon, serving BP's Quad 204 redevelopment west of Shetland.
At peak, the newbuild vessel is set to produce 130,000 b/d. BP's goal in redeveloping the Schiehallion and Loyal fields for this project is to produce a further 450 MMbbl and extend production from the hub through 2035.
Under an additional five-year contract, Emerson will provide operational support services, remote monitoring and predictive maintenance technologies for theGlen Lyon and BP's other new project in the region, Clair Ridge, which is due to come onstream later this year.
The contractor's remit is to help ensure safety, improve reliability, maximize availability, and reduce operating costs.
BP is using Emerson automation technologies such as the DeltaV and DeltaV SIS integrated control and safety systems to help optimize production and for environmental/safety purposes.
It also deploys the contractor'sdynamic simulator to train its operators and engineers in real scenarios before system changes go live.
In addition, Emerson is managing the fiscal metering systems on all BP's North Sea assets, for accounting, custody transfer and taxation purposes.
The contractor's metering consultants, engineers, and other specialists will validate and report measurement data, sampling, analytical and test equipment, perform offshore metering maintenance and verification activities, and provide comprehensive auditing services for the operator's North Sea pipeline operations.
02/27/2018