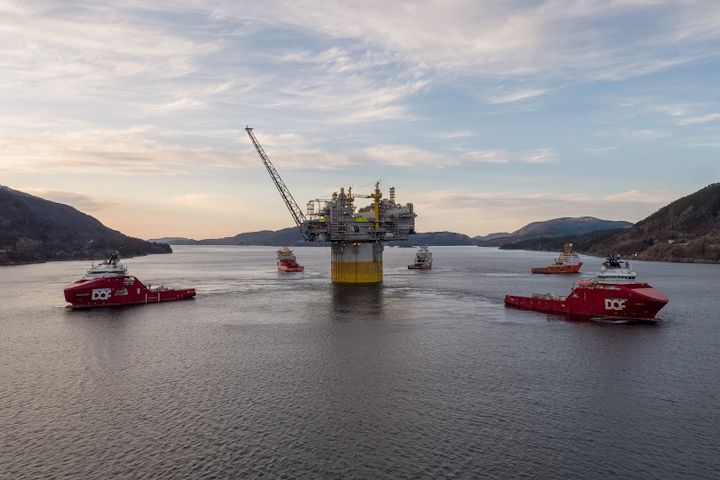 Offshore staff
STAVANGER, Norway – Five tugs with a combined 150-MW horsepower have started the 500-nautical mile tow-out of the Aasta Hansteen spar platform from Stord, western Norway to the field location in the Norwegian Sea.
According to operatorStatoil, this is the biggest tow-out operation since the Troll A platform was moved offshore to the North Sea in 1996.
The voyage should take 12 days to complete.
Aasta Hansteen is in 1,300 m (4,265 ft) of water in the Vøring area, 300 km (186 mi) offshore, and comprises three gas discoveries with combined reserves of around 51 bcm.
The spar is Norway's first and the world's largest.
04/13/2018