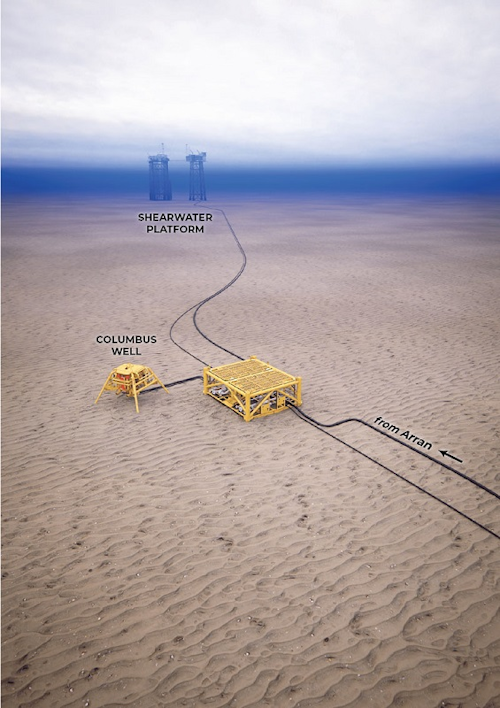 Offshore staff
LONDON – Britain's Oil and Gas Authority (OGA) has approved Serica Energy's plan for the development of the Columbus field in the UK central North Sea.
This should deliver peak production of 7,800 boe/d. Serica estimates 2C contingent resources at 13.4 MMboe.
The field development will extend across blocks 23/16f and 23/21a Columbus Sub Area, and will entail drilling of a single well, connected to the recently approved Arran-Shearwater pipeline, through which the production along with output from theArran field.
On reaching Shell's Shearwater platform, it will be separated into gas and liquids and exported to terminals onshore.
Development timing remains dependent on the Arran-Shearwater pipeline being tied into the Shearwater platform in 3Q 2020. Serica is targeting start-up for Columbus in mid-2021.
The company's partners are EOG Resources United Kingdom Ltd. and Endeavour Energy UK.
10/31/2018