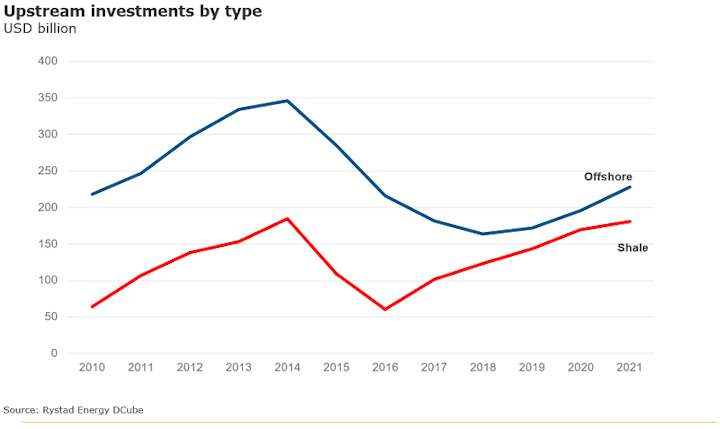 Offshore staff
OSLO, Norway – There has been a recent surge in final investment decisions (FIDs) on offshore oil and gas projects globally, with a positive impact on offshore investments next year, according to analyst Rystad Energy.
Close to 100 offshore projects are set to be sanctioned in 2018 compare with 62 FIDs in 2017.Offshore investment levels should as a result rise in 2019, after four straight years of contraction.
"Our offshore activity index is pointing to annual growth rates of about 6% towards 2022, thereby returning to the high activity levels seen in 2014," said Audun Martinsen, Head of Oilfield Research at Rystad Energy.
"Coupled with annual service price inflation of 5%, offshore oilfield service purchases are projected to grow by 11% per year towards 2022."
Global offshore capital investment fell by 16% in 2017 and is projected to fall by another 10% this year to around $160 billion, the analyst added, less than half the $350 billion invested during the peak of 2014.
However, offshore purchases are set to rise at an accelerating rate over the next three years.
09/20/2018