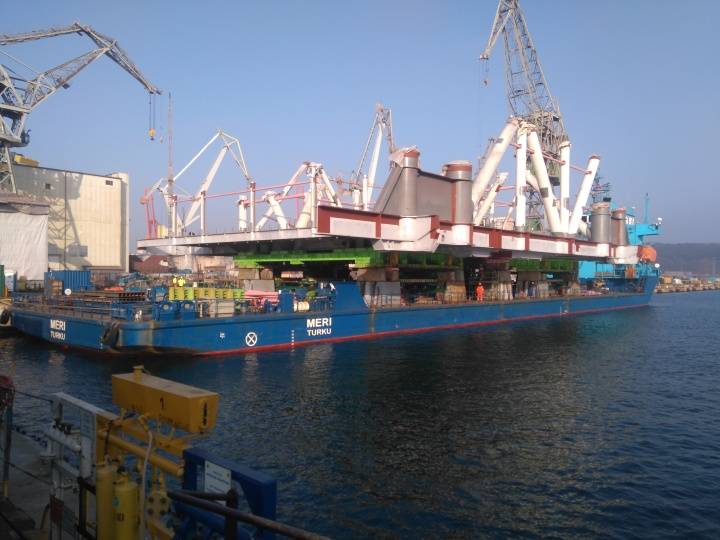 Offshore staff
GDYNIA, Poland – A module for the living quarter platform for Statoil's Johan Sverdrup field in the North Sea was recently loaded onto the MERItransport vessel at the Mars Shipyard.
The module weighs around 1,000 metric tons (1,102 tons), with dimensions of 55 x 40 m (180 x 131 ft).
This is one of three modules that the Energomontaż-Północ Gdynia (EPG) yard is constructing for the project. Under the K2JV ANS joint venture withKvaerner Stord and Kellogg Brown & Root, EPG will produce more than 2,800 metric tons (3,086 tons) of steel structures.
02/17/2017