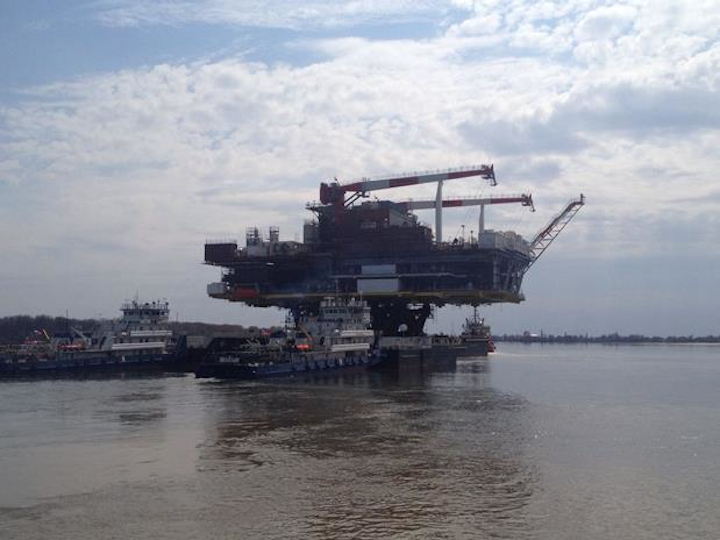 Offshore staff
MOSCOW – Lukoil recently started transporting the topsides for the fixed offshore ice-resistant platform (LSP-2) for Phase 2 of the Vladimir Filanovsky field development in the Russian sector of the Caspian Sea.
A tugboat caravan was due to tow the topsides, weighing more than 7,000 metric tons (7,716 tons), to the offshore site. The platforms substructures were installed last summer.
Aside from this platform, Lukoil is adding an accommodation-topsides platform and a crossover connection, all built at shipyards in Astrakhan.
Phase 2 should be completed by the end of this year.
04/18/2017