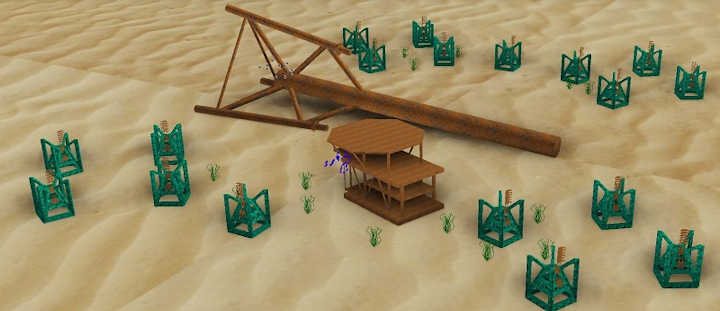 Offshore staff
ABERDEEN, UK – Xodus Group has entered into a collaboration with stabilization and artificial reef specialist Subcon International to provide IR2R (Integrated Rigs to Reefs) decommissioning solutions globally.
The partnership combines Xodus' decommissioning engineering capabilities with Subcon's design and construction of purpose-built marine habitats.
Enrico Salardi, Xodus Group's Director of Decommissioning, said: "IR2R…delivers material cost savings to operators whilst enabling them to turn a legacy asset into a positive legacy for the environment."
Although the 'rigs to reef' solution has a proven track record of cutting decommissioning costs, it remains to be determined who has enduring liability for the structure.
According to Xodus, the IR2R model employs methods of relocation, augmentation and integration to 're-invent' the retired structures as productive, purpose built artificial reefs. Ownership and liability for the new asset can then be transferred to appropriate government agencies.
The partnership's first IR2RT project is currently in its execute phase. More information from Enrico Salardi atenrico.salardi@xodusgroup.com, or Matthew Allen at matt@subcon.com.
11/03/2017