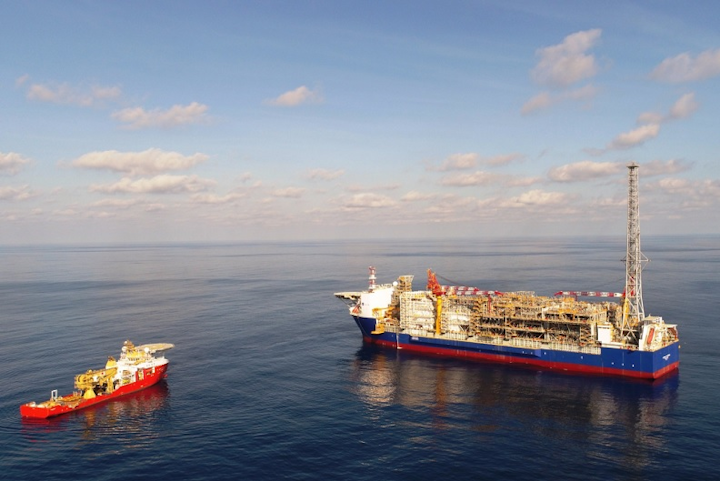 Offshore staff
PERTH, Australia– The Ichthys LNG project's FPSO has been moored in 250 m (820 ft) of water, 220 km (137 mi) offshore Western Australia, according to operator INPEX.
The 336-m (1,102-ft) long FPSO, namedIchthys Venturer, is designed for 40 years of operations without dry dock. It was connected to 21 pre-installed mooring chains, weighing more than 15,000 metric tons, in the Ichthys field.
The FPSO has been designed to process and store most of the condensate delivered from the Ichthys LNG project's central processing facility,Ichthys Explorer, before periodically offloading it to carriers for export to market.
TheIchthys Venturer is moored 3.5 km (2.2 mi) away from the Ichthys Explorer. Hook-up and commissioning are under way.
08/25/2017