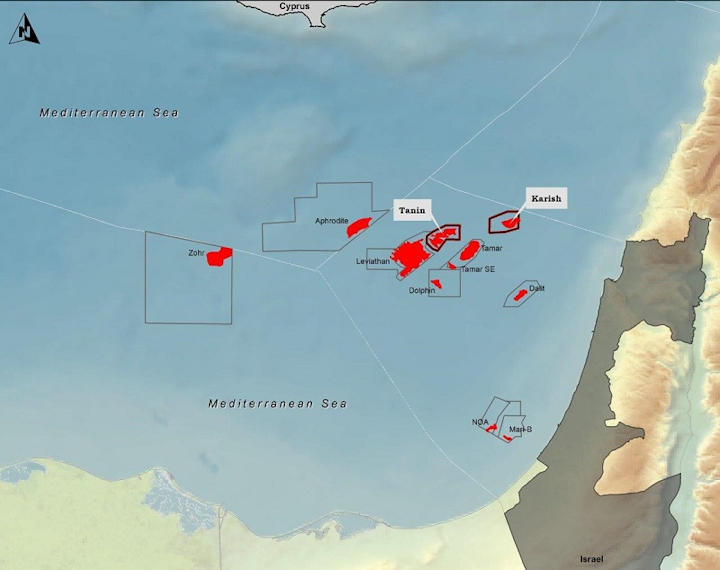 Offshore staff
ATHENS, Greece – Energean Israel, a 50/50 joint venture between Energean and Kerogen Capital, has received approval from Israel's Petroleum Commissioner for its field development plan (FDP) for the offshore Karish and Tanin gas fields.
Combined resources are 2.7 tcf of natural gas and 41 MMboe of light hydrocarbon liquids.
The Karish main development calls for three wells, with anFPSO located 90 km (56 mi) offshore with a production capacity of 400 MMcf/d.
A final investment decision is expected to follow before year-end. Morgan Stanley is acting as project finance advisor for the $1.3-1.5 billion investment required for the Karish development.
Energean CEO Mathios Rigas said: "We have made significant progress in agreeing terms on the necessarygas sales contracts…We have already signed agreements or MOUs [memoranda of understanding] for volumes exceeding 3 bcm/yr.
"FDP approval takes us a significant step nearer to delivering a more competitive gas market to the benefit of the people and businesses of Israel."
08/30/2017