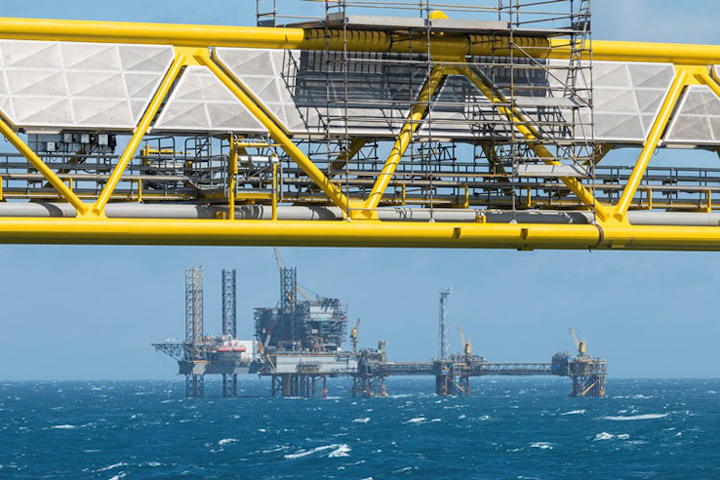 Offshore staff
COPENHAGEN, Denmark – Maersk Oil, on behalf of the Danish Underground Consortium (DUC), has reached an agreement with Denmark's government on the future of the Tyra field complex in the North Sea.
This sets out the terms that will allow the DUC partners to pursue a full redevelopment plan for the Tyra facilities ahead of an investment decision by the end of 2017.
Since 1984, Tyra has processed 90% of the nation's gas production. However, the field requires redevelopment due to subsidence of the chalk reservoir - this has caused the platforms to sink by around 5 m (16.4 ft) over the last 30 years, reducing the gap between the sea and the platform decks.
Action is therefore needed to ensure the Tyra complex continues producing safely into the next decade.
Maersk says a full redevelopment will restore the current infrastructure, comprising the gas processing hub and five surrounding satellite fields which include Harald and Valdemar, thereby ensuring continued production from the Tyra field.
The new facilities could also enable future production of oil and gas from the DUC license area and various third-party projects.
Maersk Oil COO Martin Rune Pedersen said: "The agreement makes the Danish North Sea a more competitive investment area for oil and gas companies to invest and to develop new opportunities.
"A redevelopment of Tyra can be a catalyst for prolonging the life of theDanish North Sea. It can protect valuable revenues to the Danish state and Danish jobs – especially in the Esbjerg area. We will now issue tenders and progress engineering work…"
The full redevelopment will entail a re-sequencing of engineering activities against the decommissioning and partial redevelopment scenario outlined at the end of last year.
Pending a final investment decision, production from Tyra is now expected to shut in December 2019 and restart in March 2022.
The agreement with the government remains subject to Danish parliamentary approval.
Maersk Oil operates the Tyra field on behalf of the DUC, which comprises Maersk (31.2%), Shell (36.8%), Nordsøfonden (20%), and Chevron (12.0%).
03/23/2017