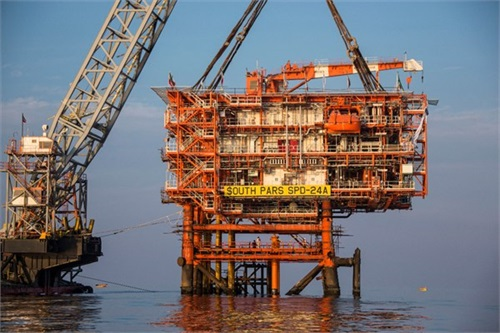 Offshore staff
TEHRAN, Iran – The HL5000 barge has installed the second offshore platform at the South Pars phases 22-24 project in the Persian Gulf.
Pars Oil and Gas Co. told news service Shana that 'push-pull' technology was applied to place the 2,300-ton 24A satellite platform structure at its offshore location over a two-week period.
Once fully operational, the platform will deliver 14.2 MMcm/d of natural gas. The main Phase 22 platform came online in January.
Phases 22-24 will eventually produce 56 MMcm/d of sour gas, 50 MMcm/d of methane, 2,900 t/d of LPG, 2,750 t of ethane, 75,000 b/d of gas condensate, and 400 t/d of sulfur.
A consortium of Petrosina Arya and Iran Marine Industrial Co. (SADRA) is responsible for construction of the facilities.
02/19/2019