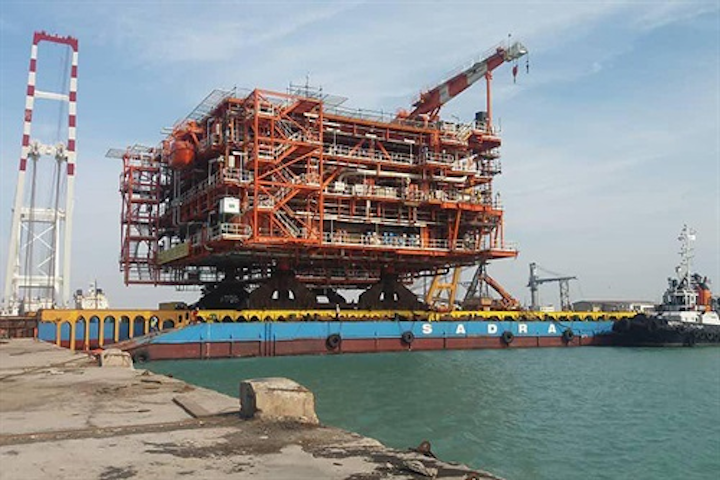 Offshore staff
TEHRAN, Iran – Pars Oil and Gas Co. (POGC) expects to install platform 14B of the South Pars Phase 14 development in the Persian Gulf by March 20.
POGC official Hamidreza Masoudi told news service Shana that development drilling for the project was more than 83% complete, with production of sour gas from the phase at present of 28 MMcm/d, above exceeded expectations.
Drilling operations at the platform 14B have finished, he added.
Currently the structure is in the final stages of fabrication at the ISOICO yard in Bandar Abbas, undergoing preparations for loadout and installation.
01/11/2019