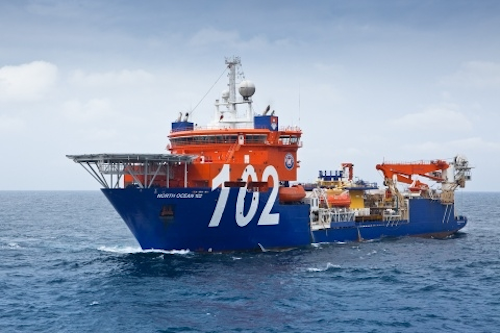 Offshore staff

HOUSTON –INPEX has contracted McDermott for the Ichthys gas/condensate field subsea umbilical, riser, flowline (SURF) work for $2 billion.

McDermott's scope includes engineering, procurement, construction, installation, and pre-commissioning (EPIC) of production flowlines and a MEG injection system, start-up condensate transfer and fuel gas transfer flowlines, control systems, and related work.

McDermott also will install moorings for the FPSO and central processing facility, and perform installation engineering on future SURF work.

Engineering and procurement are under way and fabrication of 16,000 metric tons (17,637 tons) of subsea equipment will begin in 2013 at Batam Island, Indonesia.

Installation will use McDermott's specialty subsea construction vesselsEmerald Sea and North Ocean 102. McDermott and Heerema Marine Contractors are working on transportation and installation using the heavy-lift, J-lay, and reel lay newbuild vessel Aegir.

TheIchthys LNG Project is a joint venture between INPEX (76%, the operator) and Total (24%). Gas from the Ichthys, in the Browse basin approximately 200 km (124 mi) offshore Western Australia, will undergo preliminary processing offshore to remove water and extract condensate. The gas will then be exported to onshore processing facilities in Darwin via an 889-km (552-mi) subsea pipeline. The finished project is expected to produce 8.4 million metric tons (4.4 million tons) of LNG and 1.6 million metric tons (1.76 million tons) of LPG a year, along with 100,000 b/d of condensate at peak.  

01/25/2012