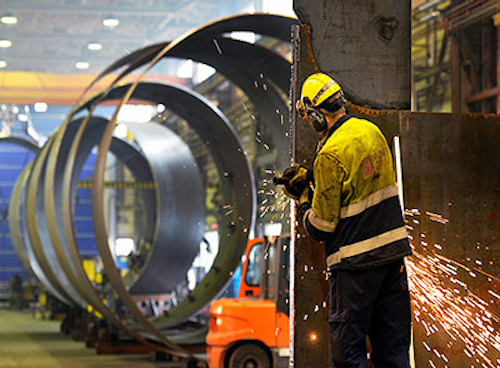 Offshore staff
OSLO, Norway – Hyundai Heavy Industries (HHI) has awarded Kvaerner a subcontract for Statoil's Aasta Hansteen Norwegian Sea project.
Kvaerner will provide hook-up and commissioning assistance for the spar platform's topsides, with onshore work performed at Stord, western Norway, and the offshore scope at the field center, 300 km (186 mi) west of Bodø.
The onshore work program will take place during the first half of 2016 while the platform is moored at Kvaerner's deepwater site in Digernessundet, near its offshore yard in Stord.
HHI aims to have the platform ready for tow-out in summer 2016, followed later in the year by mechanical completion.
The spar substructure and topsides will be transported from South Korea to Stord, Norway, on separate heavy-lift vessels.
Last month, substructure engineering contractor Technip commissioned Kvaerner to assist mooring, upending, ballasting, installation of predefined equipment, and preparation of the spar for mating with the topsides.
Statoil says Aasta Hansteen and the associated 480-km (298-mi)Polarled subsea gas line to Nyhaman have created jobs for 200 people on Norway's Helgeland coast.
Most are in Mo i Rana, where Momek is fabricating 32 suction anchors forSubsea 7 for Aasta Hansteen. Currently the contractor is completing the first two of the 19.5 m (64 ft) high, 140-metric ton (154-ton) anchors. These will moor the spar in 1,300 m (4,265 ft) of water.
Also in Mo i Rana, Wasco Energy is building a 13,000-sq m (139,931-sq ft) plant for concrete coating on 40,000 individual pipes for the Polarled pipeline.
In addition,Aker Solutions will employ some 50 people at Sandnessjøen for the construction of subsea templates for the field.
02/14/2014