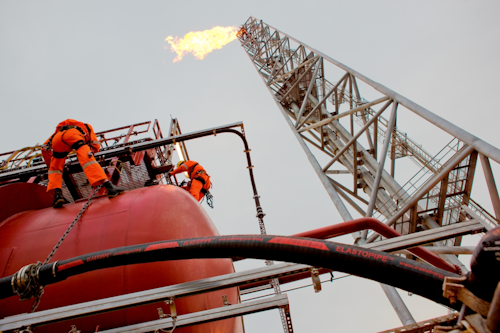 Offshore staff
GALVESTON, Texas –Trelleborg will showcase its US Coast Guard-approved deluge and sprinkler system, over bend control solutions, and corrosion protection among its features at the Topsides, Platforms and Hulls Conference & Exhibition starting tomorrow in Galveston, Texas.
Trelleborg will feature a suite of topsides solutions in Booth 923 at the event in the Moody Gardens Hotel & Convention center starting Feb. 4 and going through Feb. 6.
"As our industry continues to push the limits of subsea exploration, the sharing of knowledge and collective experiences becomes even more important for improving quality, safety, and economics across the board," said Doug Marti, Trelleborg Offshore & Construction market development manager. "As such, Topsides, Platforms & Hulls provides the ideal opportunity for us to share our industry leading knowledge and engineering expertise, with those than can benefit from it the most in these challenging times. We are looking forward to giving visitors a first-hand look at some of our innovative solutions."
On Trelleborg's center stage will be its Elastopipe alternative to carbon steel deluge systems. Developed in Norway, Trelleborg says the synthetic rubber system can withstand jet fires with a heat flux of 390kW/m2, temperatures above +2,552°F/+1,400°C and flame speeds that exceed the speed of sound.
It also meets the USCG's approval for fire endurance standard of Level 3 (L3) and Level 3 wet/dry (L3 W/D).
2/3/2014