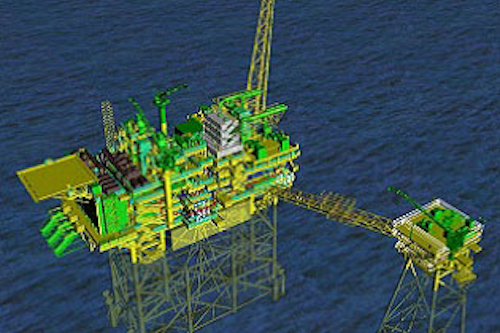 Offshore staff
ULSAN, South Korea – Hyundai Heavy Industries (HHI) has a letter of award (LOA) from Hess Exploration and Production Malaysia for a new platform complex.
HHI will provide engineering, procurement, construction, transportation, installation, hookup, and commissioning for the Bergading Complex in 60 m (197 ft) of water in theNorth Malay basin. Facilities will comprise a central processing platform (CPP), a bridge, and a wellhead platform.
While HHI will construct the CPP at its offshore yard in Ulsan, a Malaysian sub-contractor will fabricate the other structures.
All are expected to be installed by the end of 2016.
07/02/2014