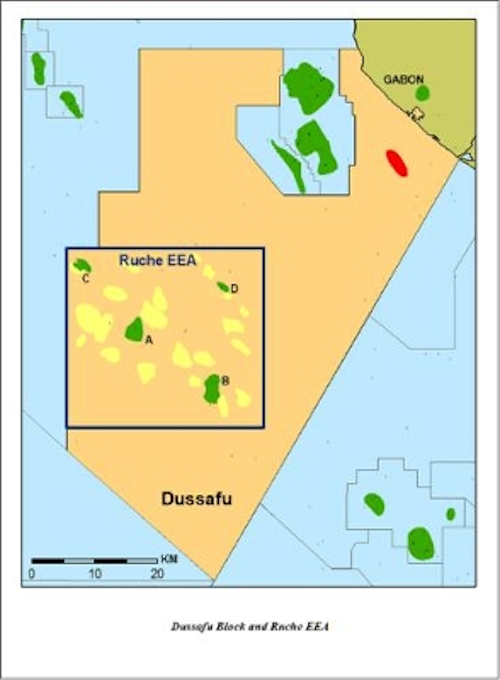 Offshore staff
HOUSTON – Harvest Natural Resources has signed a declaration of commerciality with the Gabonese Republic (Gabon) for the Dussafu block offshore Gabon.
Earlier, the government awarded Harvest an exclusive exploitation authorization (EEA) for the development and exploitation of oil discoveries on the Dussafu block. The EEA area covers 860.5 sq km (332 sq mi).
Thepresalt oil finds to date are Ruche, Tortue, Moubenga (1981), and Walt Whitman.  They will be re-named respectively Ruche A, Ruche B, Ruche C and Ruche D, and will be known collectively as the Ruche field.
Harvest Dussafu operates the block with a 77.667% interest, the remainder held by Panoro Energy. The partners' development plan calls for subsea wells tied back to an FPSO, with the full potential in the Ruche field to be appraised as part of the exploitation process. Harvest will submit the proposed plan within the next 90 days for sanction by Gabon.
07/22/2014