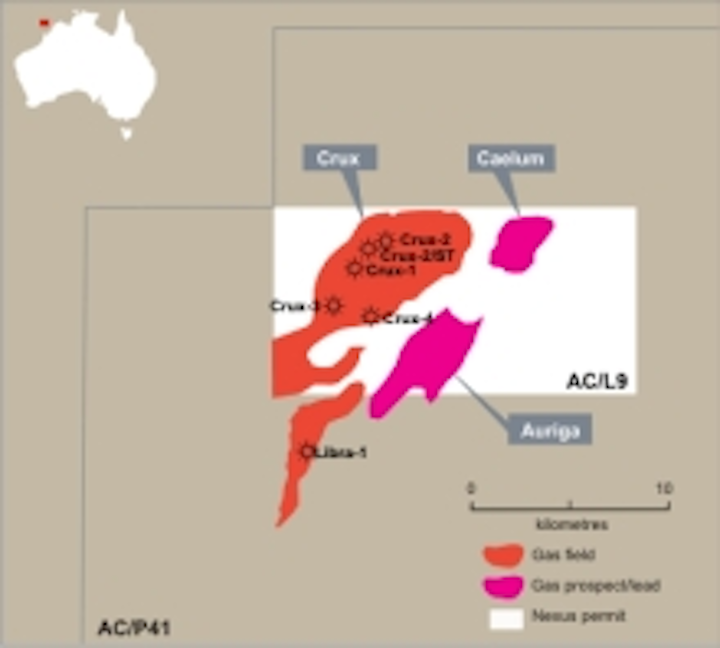 Offshore staff

MELBOURNE, Australia – Nexus Energy Ltd. has contracted McDermott Asia Pacific Pte. Ltd. for engineering and strategy review of the Crux liquids project offshore northwestern Australia. Average water depth is 170 m (558 ft) with the main reservoir at 3,800 m (12,467 ft).

Under this agreement, Nexus can review McDermott's initial work by the end of June 2011. If this review is satisfactory to Nexus, and should FID be sanctioned, McDermott may assist Nexus to complete the Crux liquids project.

Crux is in Production License AC/L9 in the Browse basin. Nexus is operator and holds 85% equity in the liquids with Osaka Gas holding the remaining 15%. Shell Development Australia holds 100% of the rights to any natural gas in the permit.

05/13/2011

The Crux liquids project is offshore northwestern Australia.