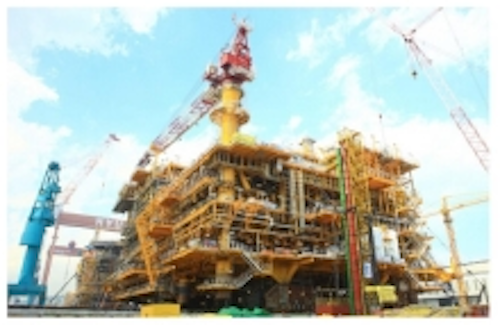 Offshore staff

ULSAN, South Korea –Hyundai Heavy Industries has held the sail-out ceremony for PTT Exploration and Production of Thailand's Bongkot offshore platform.

The $1-billion, 30,000-ton platform is designed to produce 385 MMcf/d of natural gas and 18,000 b/d of condensate. It is scheduled for installation 600 km (323 mi) southeast of Bangkok by year end.

HHI contracted for the engineering, procurement, installation, and commissioning of the gas process platform, jacket, flare tower, and three bridges.

07/18/2011 

Bongkot platform under construction at Hyundai Heavy Industries. Photo courtesy HHI.