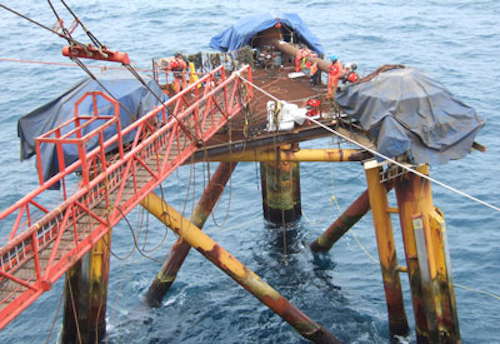 Offshore staff
ABERDEEN, UK– Tullow Oil has contracted Jee Ltd. to assess options for decommissioning the subsea sections of its Thames area assets in the UK southern North Sea.
Awarded in February 2016, the contract relates to the decommissioning of the Horne, Wren, Wissey, Orwell, and Thurne fields.
In order to decommission these assets, Tullow has submitted decommissioning programs to the Department of Energy and Climate Change which have been approved, along with a joint environmental impact assessment with Perenco (cooperators of the Thames field).
Jee will review the approach specified in their decommissioning programs for these assets, and re-define the most appropriate decommissioning options for the subsea sections. The study, due to be completed over the next two months, will assess what infrastructure can be left in situ.
The company's assessment will includedecommissioning options for the associated components such as mattresses and grout bags.
Graham Wilson, Head of Late Life at Jee, said: "Leaving subsea infrastructure in situ, also referred to as derogation, can be the best option from a safety, environmental, and economical perspective provided no increased risk to other users of the sea."
04/05/2016
Share your news withOffshoreat news@offshore-mag.com