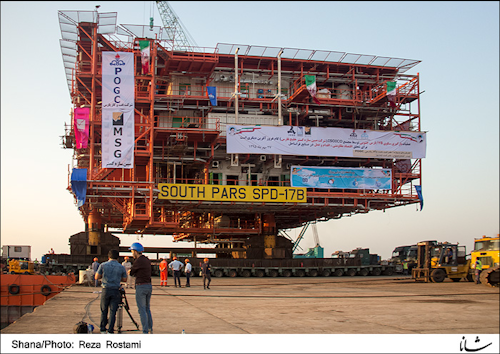 Offshore staff
TEHRAN, Iran – Representatives from the British Private Commerce Chamber have met with officials of the upstream sector of Pars Oil and Gas Co. concerning participation in the South Pars project in the Persian Gulf, according to news service Shana.
Advisor to the Engineering and Development Department at NIOC, Mohammad-Ali Emadi, said discussions centered on assistance in terms of technical services and technology.
Attendees were from mid-size UK companies in the technical, drilling, gas transfer, erosion and HSE sectors.
Emadi said Iran needs to bring in outside technology to raise production from its oil and gas fields: "The new model of Iranian oil industry contracts has prepared the ground for import of technology in the upstream sectors."
He added that interested international companies are expected to identify potential Iranian partners.
Martin Johnston, Director General of the British Iranian Chamber of Commerce, said the two sides can serve as reliable partners in oil and gas offshore and onshore projects.
Earlier this week, the 2,600-ton platform for South Pars Phase 20 was loaded out from the Marine Industries Co. in Khorramshahr. An official told Shana the facility will boost production capacity from the field by 1 bcf/d, after it becomes operational next February.
Mooring operations are under way and at the end of this month, the platform will be launched and transported to its offshore location.
The Phase 21 platform (also 1 bcf/d) was installed in August. Tests for the Phase 21 subsea export pipeline are due to be completed during the second half of November.
The second and final platform forphases 17 and 18 of South Pars has also been loaded from Iran Shipbuilding & Offshore Industries Complex Co. yard in Bandar Abbas.
The B17 satellite platform, weighing 2,300 tons, will add 500 MMcf/d extra output from the field.
10/27/2016