Qatar Petroleum forms new operating team for Al Shaheen
Qatar Petroleum has formed a new operating company for the giant Al-Shaheen oil field offshore Qatar.
Jun 28th, 2016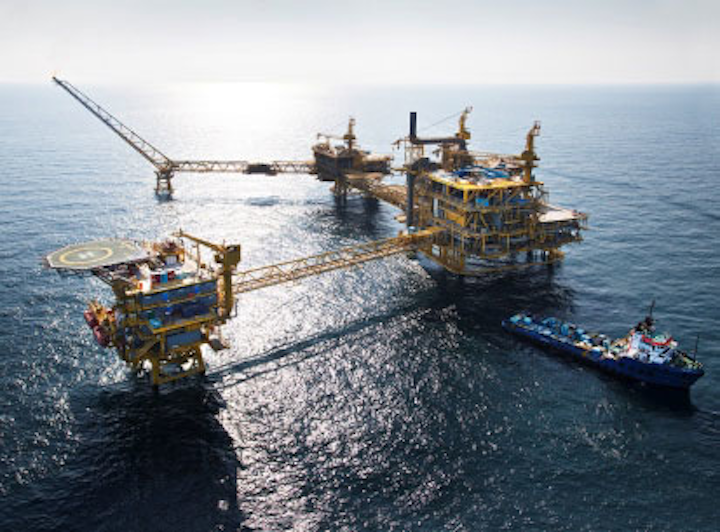 Offshore staff
PARIS – Qatar Petroleum (QP) has formed a new operating company for the giant Al-Shaheen oil field offshore Qatar.
QP will have a 70% interest in the North Oil Co., withTotal joining as a 30% partner. The development/fiscal/production agreement will run for 25 years from July 14, 2017.
Al Shaheen, 80 km (49.7 mi) north of Ras Laffan, started production in 1994. The field, developed via 30 platforms and 300 wells, produces 300,000 b/d, around 40% of Qatar's total oil production.
Patrick Pouyanné, chairman and CEO of Total, said: "This is an important recognition of Total's technical and commercial competence, and the group will deploy its best technical expertise and experienced teams to this field.
"Our contribution to the development of the Al-Shaheen field is a significant milestone in the long history of the group's partnership with Qatar, where for 80 years we have been active in the entire hydrocarbon value chain including oil and gas production, LNG, refining, and petrochemicals.
"This agreement is in line with Total's strategy to reinforce its presence in theMiddle East, in particular by accessing giant fields and by complementing its portfolio with low-technical cost oil assets." 
Last July QP invited various international oil companies to participate in acompetitive tender process regarding the future of the field, which Maersk Oil has operated since 1992.
Maersk, one of the parties that submitted a bid, had been offered a minority shareholding in the new operation, but the company said this would have created a marginal impact onMaersk Group's earnings in the years ahead.
Maersk will continue to operate Al Shaheen until the end of the current license in July 2017, working with QP to support transition of the existing operations to the new operatorship.
The company plans to re-deploy numerous employees currently based in Qatar to other parts of its global organization. Most of the remaining employees in Qatar should be offered employment by the new operator.
06/28/2016
Share your news withOffshore at news@offshore-mag.com