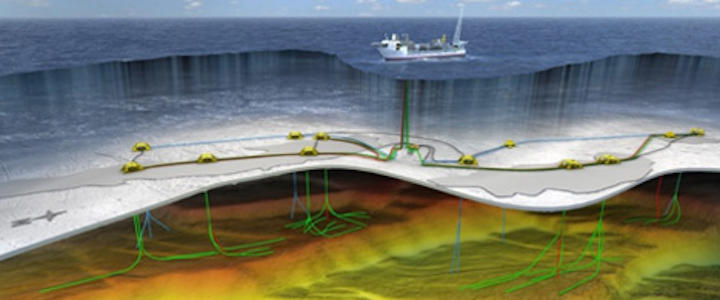 Offshore staff
STAVANGER, Norway – Statoil has conducted an analysis of potential power solutions for the Johan Castberg development in the Barents Sea.
Aker Solutions, Aibel, ABB, Unitech, Pöyry, and Thema Consulting all contributed to the study. In addition, they are working on solutions that include full and/or partial electrification based on power from land as well as gas-fired power.
Due to the long distance from shore and the technical challenges the cost of measures related to partial/full electrification will be high, from just above NOK5,000 ($608) per metric ton of CO2 (carbon dioxide) to just above NOK8,000 ($973) per metric ton of CO2.
Investment costs for the full/partial electrification scenarios range from more than NOK4 billion ($484 million) to just above NOK12 billion ($1.45 billion).
One conclusion is that costs related to land-based power could challenge the timeline and feasibility of the project.
Margareth Øvrum, Statoil's evp for Technology, Projects and Drilling, said: "We have developed a highly energy-efficient solution involving use of gas turbines for power generation onJohan Castberg.
"By use of heat recovery we achieve a turbine power efficiency of 64%, which is an outstanding result from use of gas turbines on offshore platforms. The license partners consider gas-fired power to be the most suitable and socio-economic solution for the development."
Johan Castberg will be prepared for future electrification via use of alternating current technology, if this becomes an efficient and feasible solution in the future.
Emissions from Johan Castberg caused by gas turbines will be 0.27 MM metric tons/yr (0.298 MM tons/yr) of CO2, or 2% of current annual emissions from the Norwegian continental self.
The proposed impact assessment program covers only the offshore field development, not a possible onshore terminal at Veidnes, which is a separate project with a separate timeline.
Statoil is cooperating with the other licensees for theWisting, Goliat, and Alta/Gotha discoveries to secure sufficient volume and a profitable basis for a terminal.
09/14/2016