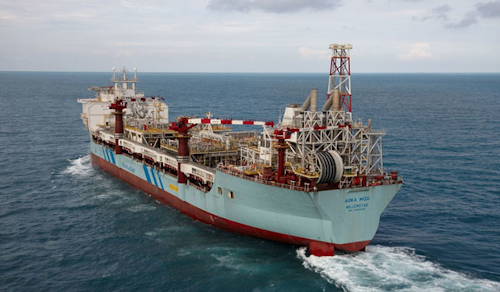 Offshore staff
GODALMING, UK – Hurricane Energy has signed heads of terms with Bluewater Energy Services for use of the FPSOAoka Mizu on the Lancaster field, west of Shetland.
The aim is to deploy the vessel for theearly production system phase of Lancaster's development: Hurricane has the right to extend the contract for up to 10 years.
Hurricane and Bluewater intend to enter into fully-termed agreements prior to the expected sanction of the project in mid-2017.
The heads of terms sets out the scope of work required for theAoka Mizu to meet the field's needs, and the commercial terms concerning the upgrade and life extension work and subsequent charter rates.
In addition, both parties have started a second-phase front-end engineering and design study which is due to be completed next spring.
Dr. Robert Trice, Hurricane's CEO, said the agreement "will allow us to maintain our desired first oil date of 1H 2019 and further demonstrate the potential of fractured basement reservoirs in the UK."
11/29/2016