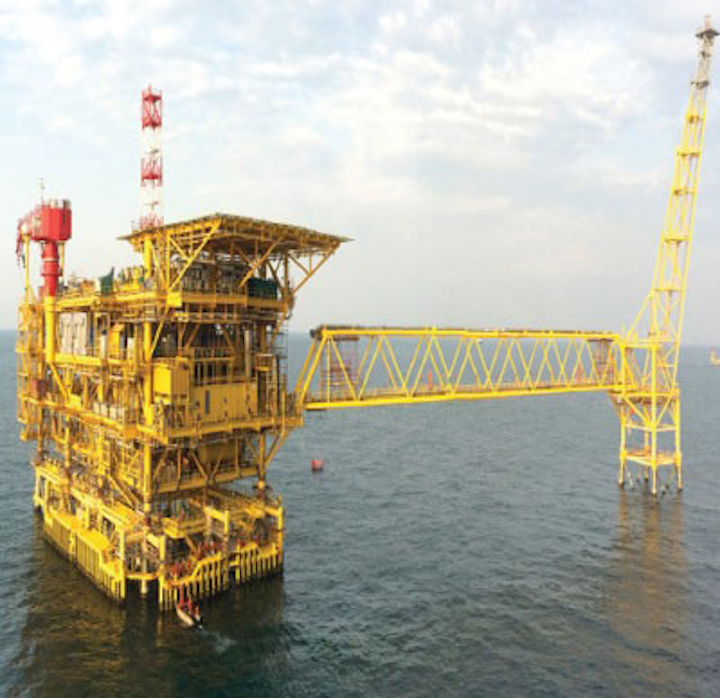 Offshore staff
DHAHRAN, Saudi Arabia – The heavy-lift barge Lan Jing has completed the installation of Saudi Aramco's Hasbah tie-in platform (TP).
The vessel deployed its 7,500-ton crane to lift a weight of around 5,000 tons, setting a new record for an Aramco offshoreheavy-lift operation.
Aramco commissioned the TP as part of its program for theArabiyah-Hasbah offshore gas fields project, which will produce 2.5 bcf/d (70 MMcm/d) of natural gas through the Wasit gas plant when completed.
In addition,Lan Jing installed the Arabiyah field tie-in platform, weighing 4,600 tons, and the 1,800-ton intermediate injection platform.
02/18/2015