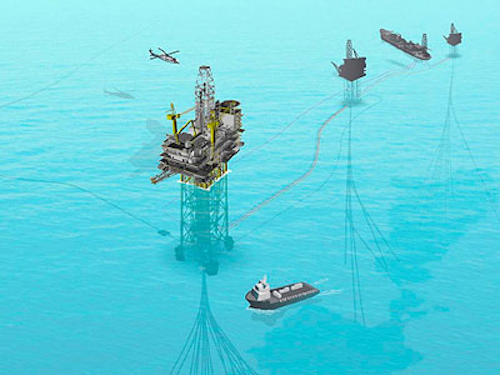 Offshore staff
STAVANGER, Norway– Statoil and partner Sinochem have submitted the plan of development for the Peregrino Phase 2 project offshore Brazil to the National Agency of Petroleum, Natural Gas and Biofuels (ANP).
The $3.5-billion project entails a new wellhead platform and drilling rig (Platform C) and adds about 250 MMboe to thePeregrino field in the Campos basin.
The current solution consists of a wellhead platform with a drilling unit (WHP-C) tied-back to the existing FPSOPeregrino. The facilities contain standalone power generation and will export power to WHP-A.
Phase 2 will enhance production from the Peregrino field by increasing the number of production wells from a new area (Peregrino Southwest), which is not reachable by platforms A and B.
A total of 21 wells – 15 oil producers and 6 water injectors – are planned to be drilled. All the production and injection wells are planned to be drilled from one new drilling center, WHP-C installed in 120 m (394 ft) water depth.
Production is expected to start toward the end of the decade.
02/27/2015