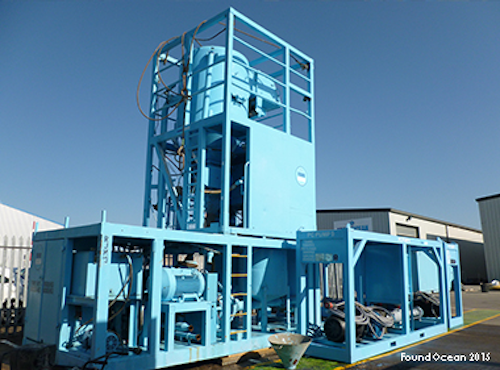 Offshore staff
HOUSTON – FoundOcean has completed grouting an eight-legged jacket in the Bay of Campeche, Gulf of Mexico, on behalf of McDermott.
For theAyatsil-A platform, FoundOcean provided a bespoke grouting solution with a customized high strength grout able to withstand the hot climate, but still be mixed using the FoundOcean recirculating jet mixer.
The hardware was mobilized from Port Fourchon, Louisiana.
04/28/2015