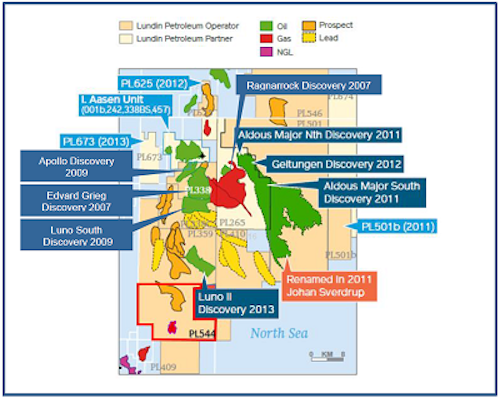 Offshore staff
KUALA LUMPUR, Malaysia - Hibiscus Petroleum's jointly controlled entityLime Petroleum Norway AS has agreed to farm into 30% of license PL544 in the central Norwegian North Sea from operator Lundin Norway. The other partner is Bayerngas Norge.
The license is south of theEdvard Grieg field development on the Utsira High, in a water depth of around 100 m (328 ft).
Lundin may drill a well later this year on the Fosen prospect, targeting the Upper/Middle Jurassic reservoir with prospective resources of 192 MMboe.
In addition, the license contains a small Paleocene gas/condensate discovery made in 2007, with further upside thought to exist at this level.
4/17/2015