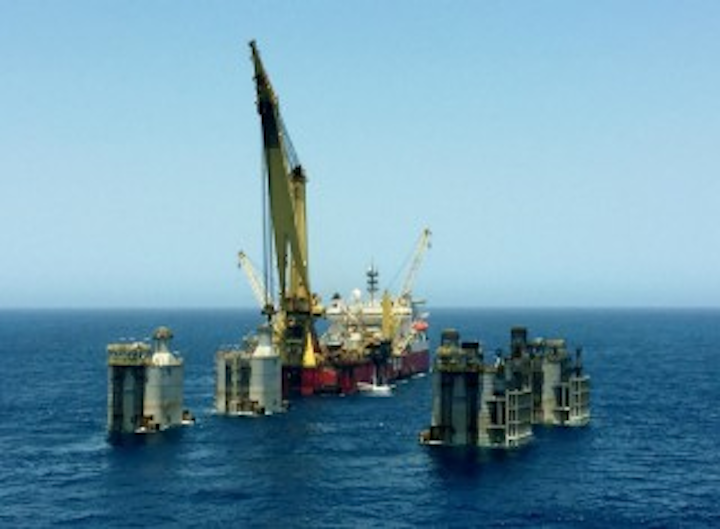 Offshore staff
ABERDEEN, UK –Ennsub has completed the design, manufacture, testing, and installation of bespoke sealing systems offshore Australia at the WheatstoneLNG platform.
Ennsub was contracted to design two different systems to provide an external and internal sealing system for ballasting pipes located at each corner of the platform.
The company also supplied all equipment, including downline recovery winches, remote disconnect heads, and isolation plugs. Following factory-acceptance testing simulating the offshore conditions, four Ennsub engineers went toAustralia to perform the installation.
01/26/2015