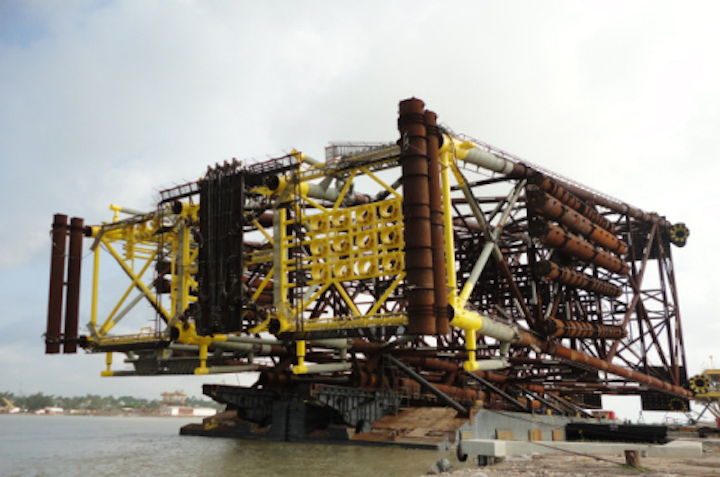 Offshore staff
HOUSTON – McDermott International says it will install the jacket, deck, and piles for PEMEX's Ayatsil-A drilling platform in the Ayatsil field in the Bay of Campeche offshore Mexico.
TheIntermac 600 will launch the 8,400-ton (7,620-metric ton) jacket and the heavy-lift Derrick Barge 50 will complete installation of this structure, the 3,400-ton (3,084-metric ton) deck and other platform components in waters 400 ft (122 m) deep. Total weight of the facility is around 15,800 tons (14,333 metric tons).
Ayatsil, PEMEX's largest discovery to date, is expected to boost Mexico's oil production by 150,000 b/d.
Last summer McDermott delivered theAyatsil-B eight-leg jacket and deck.
01/05/2015