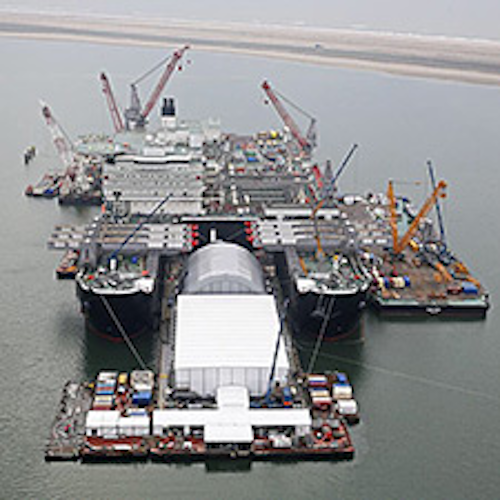 Offshore staff
STAVANGER, Norway –Statoil has signed a contract with Allseas for installation of three platform topsides on the Johan Sverdrup field. The vessel Pioneering Spirit will install the topsides for the drilling, processing, and living quarter platforms.
Allseas plans to transfer the topsides toPioneering Spiritbefore they are transported to the Johan Sverdrup field. On the field the vessel will install the topsides on the steel jackets. The heaviest lift will be carried out during installation of the processing platform topsides that weighs around 26,000 tons.
This contract award is subject to the Norwegian parliament's approval of the plan for development and operation of theJohan Sverdrup field in 2015.
03/02/2015