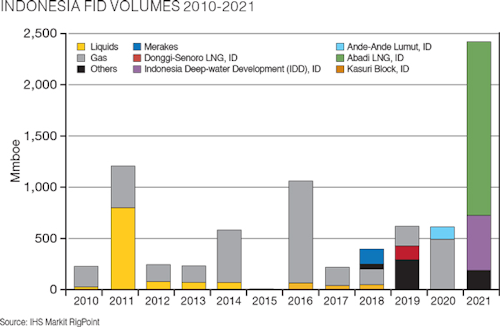 The recent final investment decision (FID) for the Eni-operated Merakes gas discovery in Indonesia has set the ball rolling for getting projects sanctioned from the country's long list of delayed projects.
Indonesia has Southeast Asia's largest FID count in forecast with 24 fields expected to be sanctioned within two years. The cumulative development costs for these projects would be around $6.4 billion.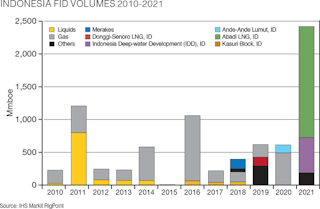 [CORRECTION: Source: Rystad Energy UCube]

Considering the decline in existing mature fields in Indonesia and the growing domestic energy demand, developing these major projects is becoming a higher priority item as time passes.
It will be interesting to see if some of the long-delayed projects can come off the back burner with lower project costs and improved planning. The recent push from the government and ministry regarding the Merakes and other projects, the new profit-sharing scheme, and an improving price scenario imply more pending projects are likely to be sanctioned going forward.
– Prateek Pandey, Senior Analyst,
Rystad Energy