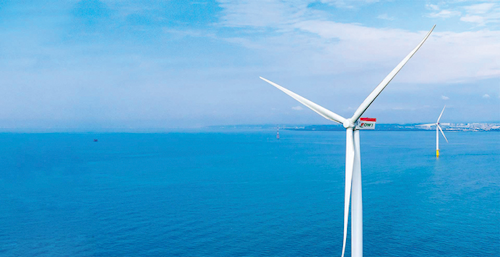 SeaPlanner software selected
for wind farm off Taiwan
The marine management system SeaPlanner has been selected to support the construction of Formosa 1 Offshore Wind Farm Phase 2. The designation is part of the SeaRoc's strategic partnership with Specialist Marine Consultants (SMC) who is contracted to deliver marine coordination services for the 120-MW project. The SeaPlanner software is designed to provide tools for the safe and efficient management of projects offshore.
SMC will be responsible for managing all operational marine coordination activities during construction of the 20 6-MW turbine wind farm and will utilize the full capabilities of the SeaPlanner system to manage the safety and efficiency of the work. This includes inductions of all working personnel, management of personnel certification, live vessel, personnel and asset tracking, controlling access restrictions, risk assessment/method statement management, permit to work and transfer of control.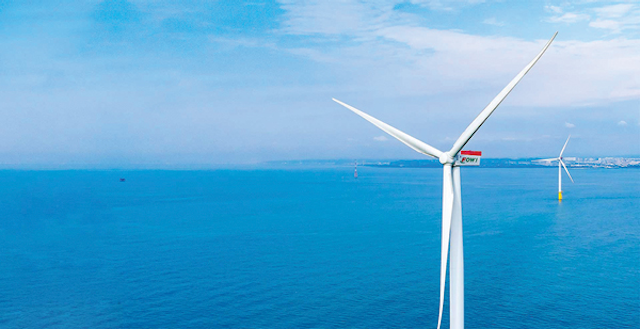 The marine management system SeaPlanner has been selected to support the construction of Formosa 1 Offshore Wind Farm Phase 2. (Courtesy SeaRoc Group)
Also working with the two companies and in alignment with their commitment to promoting local content, MDS, a local communications specialist, will be utilized to provide expert support to the operation. The company has experience in delivering communications, coastal radars surveillance and spectrum monitoring & DF solutions in-country, having previously delivered systems integration and services to the Taiwanese military, rail network, public safety (police and firefighter) and coastguard, amongst others.
Offshore wind industry unites
to devise floating wind plan
RenewableUK has launched a new industry group to set out the floating offshore wind industry's strategy for large-scale deployment of floating wind farms in the UK, in partnership with Scottish Renewables. A new group, the Floating Wind Steering Group, will meet regularly with the aim of producing a consensus vision for the future of floating wind, and the business case for its continued development in the UK. The group includes representatives from developers and supply chain companies, and from regions around the UK.
Following its Cost of Energy Review, the Department for Business, Energy and Industrial Strategy is currently developing a White Paper which will update the government's electricity strategy. The floating offshore wind industry is looking for the White Paper to recognize the opportunity for the UK to pioneer new technology and industrial opportunities for the regions. Floating offshore wind was mentioned in the Offshore Wind Sector Deal, and the industry recognizes that new technology will be valuable in helping the government reach 50 GW of offshore wind generation by 2050.
Commenting on the initiative, Emma Pinchbeck, Deputy CEO at RenewableUK said: "The UK has a unique opportunity to pioneer a new technology which has a truly global potential. Industry leaders are working together to ensure that government seizes that opportunity. As we step up decarbonization of the energy system, competitive new technologies like floating wind will be good for consumers."
Jenny Hogan, Deputy Chief Executive at Scottish Renewables said: "Innovation is key to the long-term growth set out in the Offshore Wind Sector Deal and floating turbines will open up new areas in deeper waters, particularly off the coast of Scotland with new sites for development currently being considered. Globally, much of the offshore wind potential is in deeper waters that will need floating technology, so this sector offers new industrial opportunities across the UK."
The vast majority of offshore wind in the UK has been installed using foundations fixed directly to the seabed, which are easily installed in shallower waters. The world's first floating offshore wind farm, the 30-MW Hywind project, was opened by Equinor and Masdar off the coast of Peterhead in late 2017. Since then, the first turbine has been installed at the Kincardine floating wind farm off the coast of Aberdeenshire, which will have a capacity of 50 MW when fully constructed.
Prysmian wins contract
for offshore France project
Provence Grand Large has awarded Prysmian Group a contract worth about €30 million ($34 million) to develop a turn-key submarine cable system for a floating offshore wind farm project in South France. The system to be supplied includes 3 km of submarine dynamic inter-array cables and 19 km of export cables for a total of 22 km, in addition to the land cables for a route of 9 km. All submarine cables will be produced in the company's centers of excellence in Drammen, Norway and Vilanova, Spain, while the land cables will be manufactured at the Gron plant in France.
"This award confirms once again our technological leadership in the development of innovative offshore wind farms, as well as our excellent project management capabilities, which enable us to offer customized, high-performance solutions to our customers. This project is a further proof of Prysmian's expertise in providing comprehensive packages of cable system services covering the entire project lifecycle," said Hakan Ozmen, ESVP Projects at Prysmian Group.