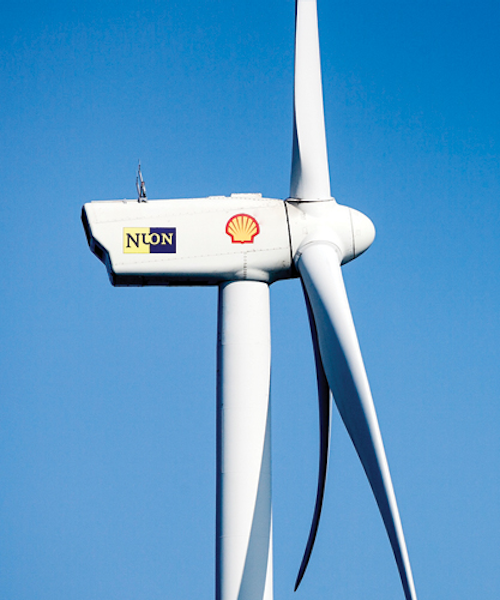 Advances in technology enable growth of renewable power industry
David Paganie, Chief Editor
Bruce Beaubouef, Managing Editor
Energy systemsare changing around the world, as both public and private sectors seek sustainable energy sources that also reduce CO2 emissions.
Shell, perhaps most known for its wide-ranging international oil and gas projects and developments, says that it is working to understand these shifting energy landscapes, so that it can seize the right business opportunities.
Offshore wind energy is a key component of this mix, and Shell foresees that power produced by renewable offshore wind energy will be an important part of the international energy portfolio moving forward.
Shell also predicts that offshore wind energy, among other renewable energies, will enable the company to cut its net carbon footprint by 20% by 2035. Shell's New Energies business, set up in 2016 and focusing on new fuels and power, was created to support this ambition.
Recently, Offshore met with John Hartnett, US Wind Business Opportunity Manager for Shell New Energies, to discuss these trends, and the company's goals for the US and North American offshore wind energy market.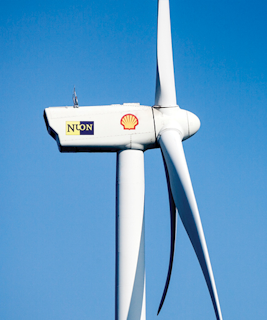 ◆◆◆
Offshore: What is leading Shell to pursue the offshore wind power market? What opportunities do you see, what is driving this market, and what markets (geographical) do you see as most promising?
Hartnett: There is a growing global energy demand, as well as a need to reduce CO2 emissions globally.
Shell has set an ambition to reduce the net carbon footprint associated with the energy products it sells, in step with society's drive to meet the goals of the Paris Agreement by around half by 2050. One way the company aims to achieve this is to grow its renewable power business.
Advances in technology and policy developments have led to rapid cost reductions in wind farms, and wind has the capability to deliver power generation at scale and with competitive costs. Shell sees offshore development as the biggest opportunity for growth, given the ability to deploy larger turbines in areas with optimum wind speeds.
Shell has been active in wind for more than 15 years with projects in Europe and North America. Today, we have interests in five onshore wind power projects in North America and one offshore wind farm in Europe that we operate. We also recently acquired leases for offshore wind development off the coast of Massachusetts (Mayflower Wind Energy LLC) and New Jersey (Atlantic Shores Offshore Wind). We are a 50% shareholder in each project. Once constructed, the lease area from both JV projects could accommodate a total generation capacity of approximately four gigawatts (GW). In the Netherlands, Shell is part of the Blauwwind Consortium that will build and operate the Borssele 3 and 4 wind farm off the Dutch coast.
We will continue to look at a range of commercial opportunities as we actively pursue offshore wind as part of our strategy to grow our renewable power portfolio.
Offshore: How can the offshore oil and gas industry lend expertise and support to this market? What technologies from offshore oil and gas can be transferred over to this new and emerging market?
Hartnett: Shell has always been at the forefront of the US offshore energy industry. We see many similarities between offshore O&G and offshore wind – both from a skills perspective, technical and risk management. We also have strong relationships with stakeholders, supply chain, and coastal communities in the USA built over years of experience in the offshore including 40 years in the GoM.
Understanding the complexities of offshore development, construction and operations is critical for success, as is understanding the interactions with other stakeholders – commercial and recreational fishermen, shipping, etc., as well as environmental concerns related to sensitive marine life. Our history working offshore is extremely valuable here.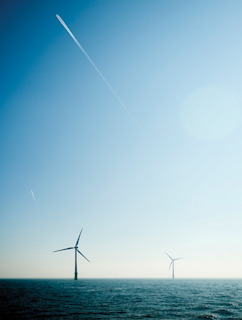 Shell believes that power produced by renewable offshore wind energy will be an important part of the international energy portfolio moving forward. (Images courtesy Shell)
Offshore: Do you expect a similar water-depth progression over time in offshore wind development to the evolution in the oil and gas industry – from onshore to shallow water and then deepwater – which is now operating in 9,500 ft of water (Shell-operated Stones in US Gulf of Mexico)?
Hartnett: We see great potential in new floating offshore wind technologies that could potentially lower costs and increase access to desirable locations for wind farms (higher wind speeds and deeper water). We have operated in the offshore environment for many years and the skills and experience within Shell positions us to be a leader in floating wind. We recently invested in the TetraSpar Demonstration project and will also partner with Makani to help test their kite wind technology in the offshore environment. We will work with our partners to progress the next generation of floating wind technology.
Offshore: Mayflower Wind Energy LLC, a 50:50 JV between Shell New Energies US LLC and EDPR Offshore North America LLC, won rights to a lease offshore Massachusetts for $135 million in BOEM's wind auction last December. The lease areas that were up for auction drew a record $405.1 million in winning bids. This acreage garnered no interest in a 2015 lease sale. What do you attribute this renewed interest to, and what are the next steps for the development of Shell's leases offshore Massachusetts and New Jersey?
Hartnett: The recent drop in costs of offshore wind projects in Europe has boosted confidence in the US offshore wind market. Several states, including Massachusetts, New York and New Jersey, have adopted new policies or strengthened existing policies to encourage the development of offshore wind energy. The foundations for success in offshore wind in the US have been laid with the simplification of the leasing process.
At the federal level, we now need more lease opportunities at a faster pace to encourage more investors to come forward and tap into the offshore wind resource which would bring substantial value to the state.
Shell is working with its joint venture partners (i.e. EDPR, EDF) to set up combined project teams dedicated to delivering the projects, drawing valuable experience from the companies involved. The ventures are each working to complete a site assessment plan and initiate formal development efforts on the site to bring the wind farms into operation by the mid-2020s conditional to positive final investment decisions by the companies involved. This will include drafting of provisional construction and operation plans and grid connection plans. We will also work closely with our communities and stakeholders.
Offshore: Are there lessons to leverage from the established European offshore wind market that can help advance development in the US?
Hartnett: A visible path forward is imperative – a number of states have established goals for offshore wind, however, clear guidelines on when the solicitations are going to take place and how the contracting will work will provide a clear message to the industry supply chain that there will be long-term opportunities, which should help encourage local investment in supply chain, increasing competition, and driving costs lower. We see a great advantage in a clear and transparent regulatory framework to help advance the market.
Offshore: How do you view the supply chain, in terms of equipment and services, for the US offshore wind market? Is it where it needs to be to support this emerging market? How can companies such as Shell help advance this service sector, where needed?
Hartnett: The supply chain is under development. The initial site work is related to physical survey work and buoy installations, and this work is ongoing. The major turbine manufacturers have all established presence in the northeast to support the industry. The supply chain is responding to project needs, but it takes a critical mass of projects to really drive investment. I think the firms that will support the industry are all very active investigating where and how much to invest in the region. Our role is to push forward with development, communicate with our supply chain partners about our interests and needs in the area, and to work with them to develop the most efficient projects we can to meet the customer demand.
Offshore: How is Shell interfacing with international, national, and local governments to move this market segment forward to meet future energy demand?
Hartnett: Offshore wind has well understood challenges such as supply chain complexities, technology, schedule and cost management. Offshore wind in the US is less established, adding an additional complexity.
We are working with the federal government on their lease process and permitting requirements, state governments on their procurement plans and long-term strategy, and policy makers and other developers to find solutions to difficult transmission solutions. A key priority for us is to maintain an open two-way dialogue with our local communities, such as fishermen – recreational too – and academic communities, which includes sciences, on how to coexist with existing industry in the region as understanding and managing any impacts on the environment will be critical to success.
Our belief is that industrial development at scale would lower cost, create value across the supply chain, and stimulate economic growth. We can learn together how to do offshore wind at scale to optimize value for all participants.
These are the challenges that we as part of the industry would be keen to work on. However, other pieces of the puzzle will also need to be addressed that we, as an industry, are not the natural party to lead. Governments, businesses, and society will all have a significant part to play. We believe there needs to be a broad response with cross-sector collaboration on an unprecedented scale.
Offshore: Are there particular challenges for Shell – traditionally thought of as a major oil and gas operating company – in moving into the power production segment of the energy market? Are those challenges technical, regulatory, environmental, or other?
Hartnett: We aim to make electricity a significant business for Shell, one that in the future could sit alongside oil, gas and chemicals. This means being involved at almost every stage of the power supply system, from generating electricity, to buying and selling it, to supplying it directly to customers. Shell has power operations in more than 20 countries with differing market structures and levels of regulation. We have over 15 years of experience in wind power, and we have a long history of trading power and supplying it wholesale to energy retailers. We see this far more as an opportunity than challenge given our experience. •