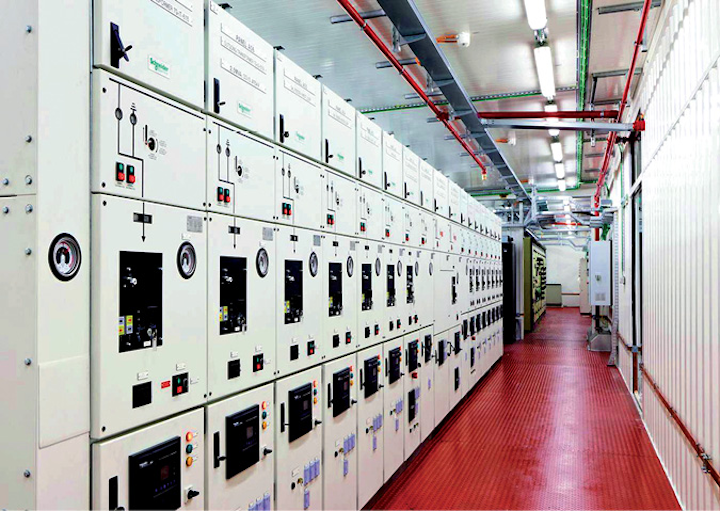 Over the past decade, multi-discipline service group SNEF has continued to expand its support capabilities for offshore and other oil and gas projects. Last year, it broadened its service offering through acquiring two engineering companies and opening new branches in Argentina, Colombia, Côte d'Ivoire, and Uganda.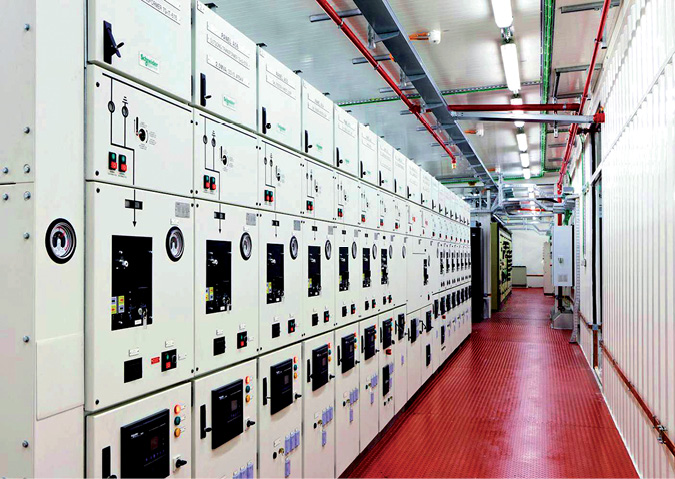 E-house for Total Yemen. (Photo courtesy SNEF)
Other strengths relevant to oil and gas are mechanical, electrical, automation, telecommunications, safety and E-house solutions engineering, supply, construction and maintenance. Its recent track record includes various electrical and instrumentation revamps on platforms offshore Gabon, Nigeria, multiple maintenance and construction works in Cameroon and Congo, and a new telecoms system for an FPSO in Nigeria.
Since 2007, SNEF has been the majority shareholder of IMSAT, another mechanical and electrical specialist based in Bucharest, Romania, and currently employing over 1,100 staff. IMSAT developed in 2002 the design, manufacture and installation of Electrical Houses – customized, pre-fabricated and pre-tested modular enclosures containing MV/LV switchgear, automation and telecom systems. The E-House can be designed to protect critical electrical equipment in the user's power distribution network, or to provide fast-track power solutions in areas where access is restricted. More than 800 E-Houses produced at IMSAT workshops are currently in operation, some in facilities operated by the oil and gas majors.
Last year SNEF acquired Ekium, a multi-disciplinary engineering and consulting group which employs 800 engineers and technicians, and which worked with Saipem and Sofresid on the conversion of the hulls for the two FPSOs for Total's current Kaombo project, 260 km (161 mi) offshore Angola. Ekium's responsibilities included design of the pump rooms, routing of piping lines and of methanol/dehumidification networks.
Via Ekium, SNEF also gained ownership of Consultec in Mauritius, which provides complementary services in among others process and plant, fire protection, electrical, instrumentation and automation engineering and design.
The most recent company to join the group is Rio de Janeiro-based Maxcontrol. One of its projects involved supply of management, technical coordination, engineering and factory testing in Brazil for the integrated security and control system for the FPSOPionero de Libra. The vessel was converted at Jurong Shipyard in Singapore and is currently engaged on a long-term production test at the giant Libra field in the pre-salt Santos basin, 170 km (105 mi) offshore Rio de Janeiro.
SNEF aims to offer Maxcontrol's telecom and automation capabilities to its own oil and gas clients in South America.