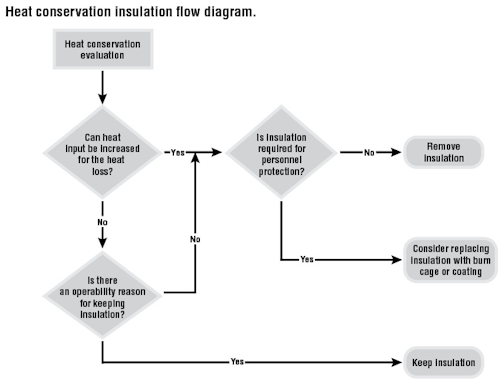 BP evaluates operating conditions, field data
Muhannad Rabeh
Jon Petersen
Shawn O'Hearn
BP
Corrosion under insulation (CUI) refers to the external corrosion of steel piping and vessels under insulation due to the penetration of water. Inspection technologies for detecting CUI are limited and probability of detection depends greatly on extent of inspection and insulation removal. It often remains undetected until the insulation is removed, or a leak occurs and is a common root cause for loss of primary containment (LOPC) leading to HSE incidents, equipment repairs, and unplanned downtime. Costs associated with such events can escalate into millions of dollars.
At the design phase, project teams often engineer and plan to insulate much more equipment than is necessary. As a result, both the risk of CUI and the life cycle cost of insulation increase. Thorough front-end engineering and proper insulation specifications can greatly reduce CUI risk and life cycle cost. Justification of insulation should be done both during design and after a facility is operating to ensure insulation coverage is optimized. After a facility is in operation, it is important to verify assumptions made during design, determine if any insulation can be removed permanently, and verify insulation was installed per specification. An inspection and maintenance plan for insulation will increase short-term cost, but can greatly reduce long-term CUI risk as well as HSE incidents, production and repair costs associated with potential LOPC.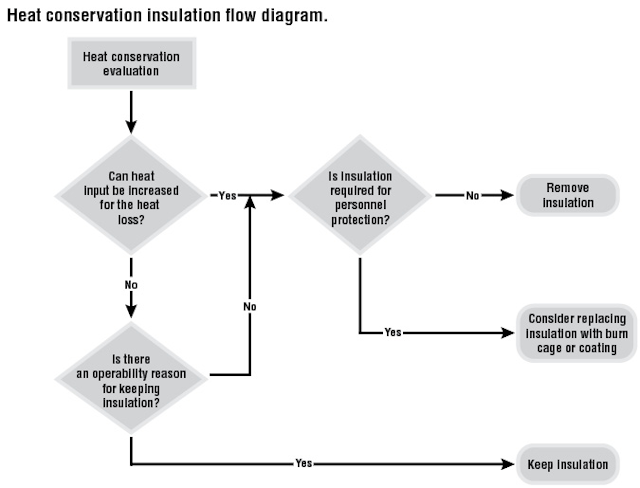 CUI risk and cost of insulation on pressure equipment can result in:
• HSE incidents
• Lost or deferred production
• Higher initial installation cost
• Higher insulation inspection/maintenance cost
• Higher CUI inspection cost/decreased inspection quality
• Regulatory and reputational consequences.
The best prevention of CUI is no insulation at all. As such, any insulation that is not required for heat/cold conservation, personnel burn protection, condensation prevention, or acoustic control should be permanently removed. Where insulation is only required for personnel burn protection, the insulation should be replaced with caged burn protection or a thermal insulating coating system.
Challenge the need for insulation
It is common practice for the project team to use conservative assumptions when estimating process properties due to limited data at design phase. This leads the project team to recommend the installation of insulation on equipment (e.g. piping, vessels, tanks) where it may not be needed. This increases potential CUI risk to equipment where it should not exist from the beginning.
To address this problem, BP evaluated the need for insulation on equipment on operating platforms in the Gulf of Mexico (GoM) using the operating data available. The approach was kept simple.
Challenge heat conservation insulation
A heat loss transfer study was performed on all equipment that was insulated for heat conservation. Process simulation tools were used to accurately calculate the heat loss without insulation. Conservative assumptions were used for ambient conditions in the simulation (e.g. high wind velocity and low ambient temperatures). The following two questions were then answered to determine if insulation is required for conserving heat:
1. Is there a heater in the system that can compensate for the heat loss if the insulation is removed?
2. Are there operability reasons for keeping the insulation? (e.g. separation efficiency)
Challenge personnel protection insulation
Engineering specifications or regulatory authorities frequently list the maximum allowed surface operating temperature for equipment (typically in the range of 140-160°F) without personnel protection. Above this temperature personnel protection is typically installed.
For personnel protection insulation, BP analyzed operating data trends to determine if equipment operated at or above the maximum allowed surface operating temperature. The following four questions were answered to determine the need for personnel protection insulation.
1. Did the temperature of the fluid passing through the equipment get high enough in the past 365 days for a duration long enough to heat the equipment above the acceptable surface operating temperature?
2. Are there planned changes to the process (i.e. new wells or new units) in which temperature of the fluid is expected to see a change taking it beyond the acceptable surface operating temperature?
3. Is the equipment normally accessible to human touch? (e.g. a height of 0 to 7 ft above walking levels and laterally 0 to 18 in. from any walkway or walk space)
4. Is the fluid inside the equipment stagnant or at a dead end?

Understand insulation options, minimize CUI risk
Insulation is used in industry on many types of equipment including pressure vessels, tanks, piping, buildings, structural steel, and junction boxes. Insulation typically has one or more purposes based on assumptions made during design and in general is used to keep the equipment from contacting the atmosphere directly.
Heat/cold conservation is a common type of insulation used to decrease the heat lost to or gained from the environment. This type of insulation is used to help maintain process temperature and acts as personnel protection. If insulation is required for process temperature reasons, then choose an insulation material and design that will minimize the chance of CUI.
The following are insulation considerations for minimizing the impact of CUI:
1. Only install insulation where it is necessary
2. Ensure you have a robust insulation specification and quality control plan for insulation installation
3. Choose an insulation material with low moisture permeability and low water retention characteristics
4. Minimize the use of insulation blankets; where insulation blankets are used, ensure they are installed with the seam at the bottom and/or a drain hole at the bottom to allow water to drain
5. Design insulation installation to allow water to drain
6. Minimize or eliminate insulation on flanges/bolting, valves, and instrumentation
7. Minimize insulation penetrations (e.g. supports, nozzles); ensure adequate spacing between insulated equipment and adjacent structures/equipment to allow for the installation of insulation without incurring penetrations to the insulation jacketing; consider using load bearing insulation on piping to eliminate insulation penetrations at supports
8. Ensure coating under the insulation is appropriate and is applied correctly
9. Create and execute an insulation maintenance strategy
10. Consider installing shelters around high consequence insulated equipment to prevent precipitation from contacting equipment
11. Design insulation supports to allow drainage and minimize contact with equipment
12. Choose a jacket material that does not interfere with CUI NDE.
Personnel protection is installed on equipment where the temperature could cause injury if personnel came in contact with it and insulation for heat/cold conservation is not required. Where personnel protection is required, the following are solutions to consider.
For protective cage with standoffs, choose a design that allows visual inspection to be performed (i.e. use expanded metal cage and not perforated jacket), and minimizes crevice corrosion risk between the standoff and the pipe/vessel.
For insulative coating, consider temperature limit of coating, and consider temperature cycles during startup/shutdown of equipment when choosing a coating. Coating failure can occur if the rate of change in temperature exceeds what the coating can handle.
If insulation must be used for personnel protection, pick a material and design that will minimize the chance of CUI. Where personnel protection is required on very hot equipment, protective cage may not work. If the equipment operating temperature is too high, the protective cage may reach temperatures higher than the maximum allowed surface operating temperature.
Where insulation is installed as a barrier between a potential release of flammable fluid and a very hot surface, the protective cage cannot be used.
Where there is a differential temperature between the equipment and the ambient air, condensation can occur and cause external corrosion issues. Insulation (or insulative coating) to prevent condensation can be installed on such equipment.
Acoustic insulation can be used to mitigate noise from process equipment. Typically, this type of insulation is localized (e.g. on a valve). An alternative to insulation is mandating hearing protection or double hearing protection around the equipment.
Insulation materials and their properties vary greatly. Generalized properties of typical insulations are:
• Mineral wool: retains water, cost effective, very good insulating properties
• Closed cell foam glass: should not retain water, high material/installation cost, moderate insulating properties
• Calcium silicate: retains water, moderate material/installation cost, good insulating properties
• Cellular perlite: should not retain water, high material/installation cost, moderate insulating properties
• Flexible elastomeric foam: should not retain water, high material/installation cost, moderate insulating properties
• Insulation blankets: retains water, high material/installation cost, low insulating properties
• Insulative coatings: should not retain water, high material/installation cost, various insulating properties.
Findings and conclusion
BP has evaluated piping insulation for several assets and the table shows results for four offshore platforms. It was found that approximately half (~51%) of the number of evaluated lines can have the insulation removed or replaced with cage or coating.
CUI imposes high safety and financial risks to a facility. It can be seen from the methodology implemented above that the risks and costs associated with CUI can be significantly reduced by utilizing operating conditions and field data. In summary, removal of the insulation where not required will reduce the likelihood of process safety consequences and/or financial losses due to plant shutdowns (production losses) and repair costs.
The authors
Muhannad Rabeh, B.Sc., is a Principal Process Engineer in the Discipline Engineering Team supporting the Gulf of Mexico operations for BP America.
Shawn O'Hearn, P. Eng., API 510/570, is Inspection Engineer supporting deepwater operations in the Gulf of Mexico for BP America.
Jonathan Petersen, CEng, IMechE, Senior Integrity Management Engineer, supports deepwater operations in the Gulf of Mexico for BP America. He has 25+ years of experience in engineering and integrity management positions in the oil and gas refining and production industries.