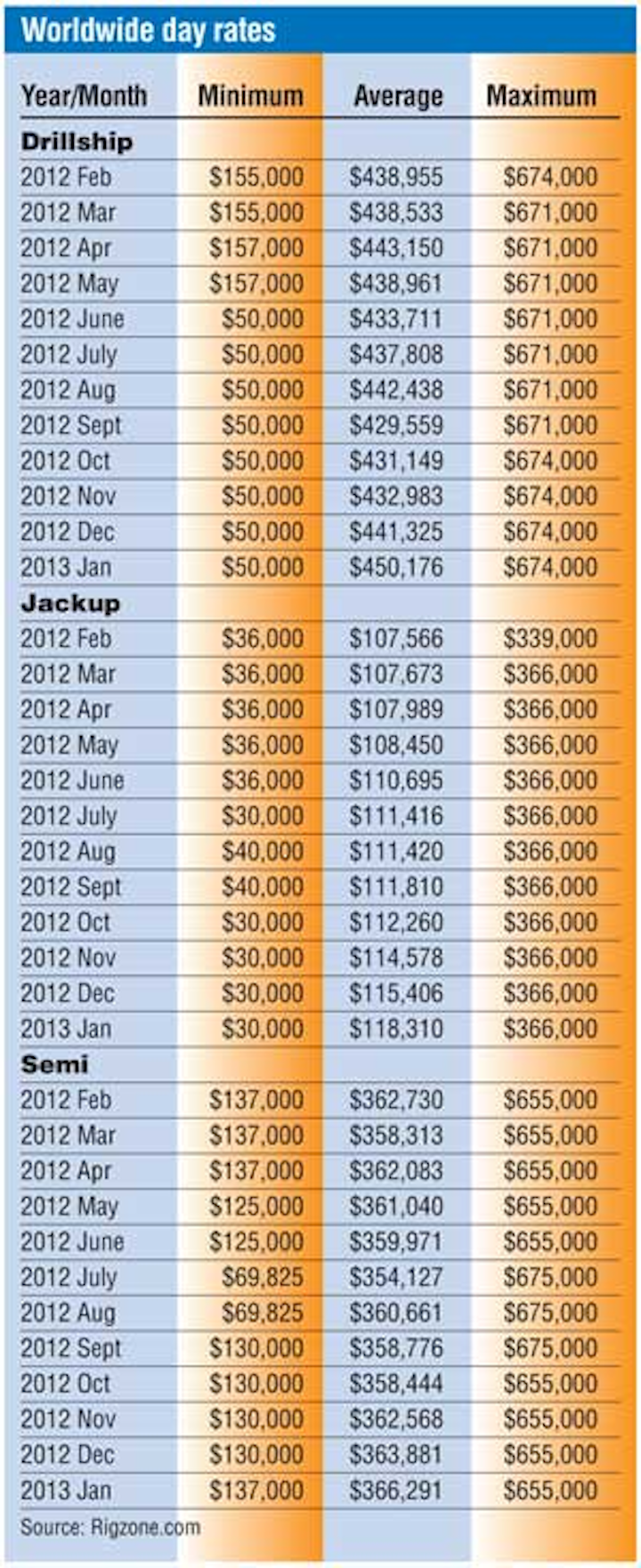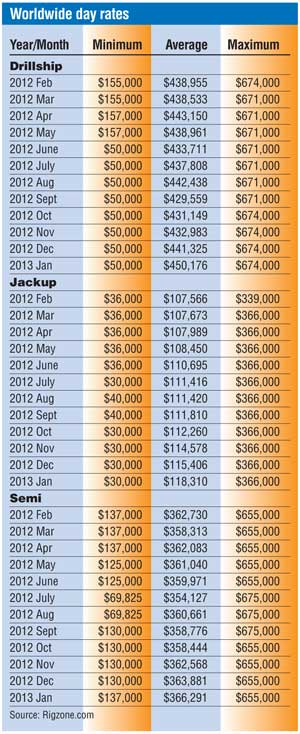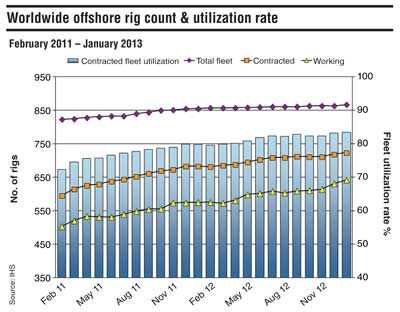 Infield Systems expects 89 fields - 62 of them to be gas - in the Mediterranean to enter production between 2013 and 2017. Anticipated offshore development within Israel's waters is a key talking point in the industry today, with Noble Energy's Leviathan and Tamar fields expected to enter production before the end of the forecast period. The fields are estimated to hold combined gross mean resources of 26 tcf (736 bcm) of gas. Noble Energy also has enjoyed success on its Aphrodite field offshore Cyprus, with the third largest forecast production additions during the period after Leviathan and Tamar. The Aphrodite field is estimated to hold between 3 and 9 tcf (85 and 255 bcm). Infield Systems currently expects the field to enter production before the end of 2017.
Egypt's Mediterranean waters account for the largest share of production across the 2008-2017 period. It is the only country expected to bring onstream new fields in each successive year of the 10-year timeframe. Between 2013 and 2017, Egypt's Mediterranean sector is expected to bring an additional 30 fields onstream, with the most significant developments expected to include BP's Raven gas field, anticipated to be brought onstream via a fixed platform installation during the course of 2015 and its Giza North field, forecast to enter production before the end of 2017 via a subsea satellite development.
Libya is scheduled to bring onstream several fields within the next five years, including the Hess-operated Arous Al Bahar development and Eni's Libya NC 41 development. Offshore Italy, Infield Systems expects key projects to include Eni's Panda and Mediterranean Oil and Gas' Ombrina Mare developments, expected to enter production in 2016 and 2017 respectively.
More Offshore Issue Articles
Offshore Articles Archives
View Oil and Gas Articles on PennEnergy.com