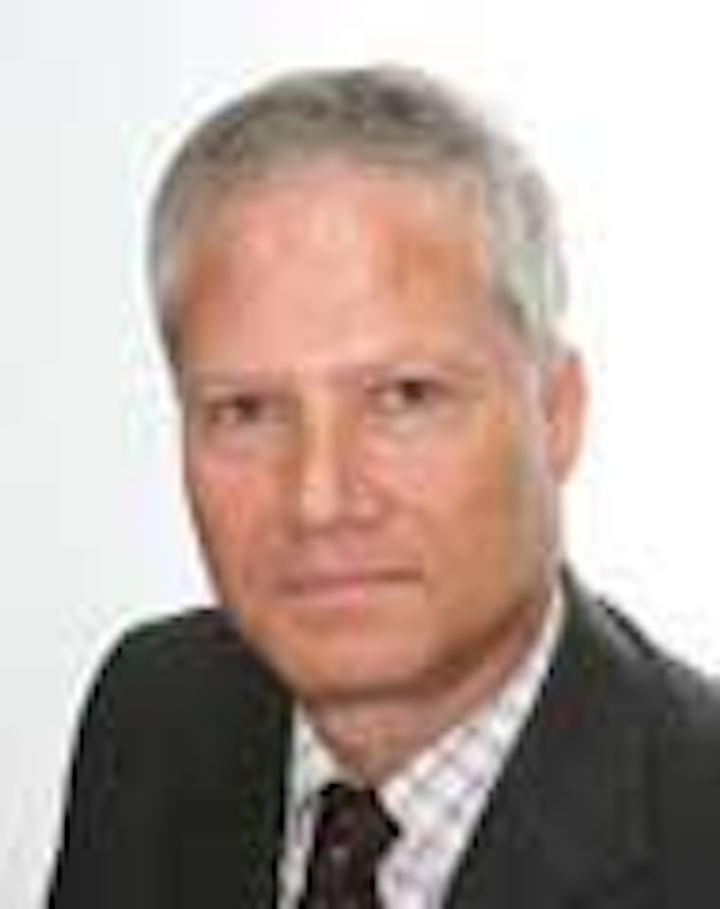 | | | |
| --- | --- | --- |
| | | Jeremy Beckman • London |
Allseas has secured a first contract for its giant single-lift decommissioning vesselPieter Schelte, currently under construction by DSME in South Korea. Shell has booked the vessel to remove, transport and load to shore the topsides of three of the Brent field platforms in the UK northern North Sea.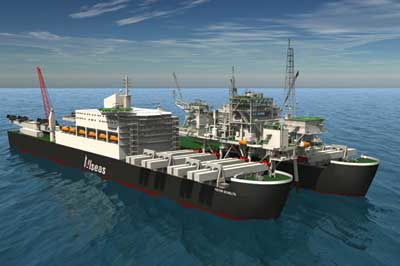 Artist's impression of thePieter Schelte. (Image courtesy Allseas).
Timing is uncertain as Shell still has to submit an environmental impact assessment for the program, but the Brent Delta topsides will be the first to be removed, probably in 2015-16. The remainder of the work will be spread over the following eight years, depending on cessation of production of the various platforms. Operations at Delta ceased in December 2011, and Shell presently expects Alpha and Bravo to follow in late 2014, followed by Charlie in late 2015. Allseas also has an option for the fourth platform topsides removal, whichever sequence Shell decides on.
Aside from the steel-jacketed Alpha, all the other three installations are concrete gravity-based structures. Topsides weights range from 16,000-30,000 metric tons. All are well within the range of the 382-m (1,253-ft) long, 124-m (407-ft) widePieter Schelte, which will provide lift capacity of 48,000 metric tons for topsides and 25,000 metric tons for jackets.
Delta is in the middle of an "engineering down" campaign to make it clean of hydrocarbons. According to analysts BritBoss, drilling contractor Archer is plugging and abandoning Delta's 40 wells, a program Shell hopes will be completed this year. The company also looks to recover a sediment sample from one of the platform's storage cells. Analysis of the sediment composition will help it determine whether the sediments should be left in place offshore for safety reasons.
Britannia to host Alder
Chevron has finally committed to developing Alder, a high-pressure/high-temperature gas/condensate field in the UK central North Sea discovered in 1975 in 492 ft (150 m) of water. Texaco appraised the structure with various wells in the late 1980s and early 1990s, but technology solutions to handle the field's characteristics - wellhead shut-in pressure of 9,440 psi (651 bar) and reservoir temperature of 152°C (305.6°F) - have only become available in recent years. At one point Chevron considered a Sevan cylindrical FPSO, but the company and partner ConocoPhillips opted instead for a subsea tieback to the Britannia bridge-linked platform, which they jointly operate. GDF Suez is the other partner in Alder.
Atkins and Amec respectively performed front-end engineering design for the subsea facilities and topsides modifications. Alder will be developed via two wells, with the Cameron/Schlumberger joint venture OneSubsea manufacturing the HP/HT vertical subsea monobore trees and wellheads at its facility in Leeds, northern England. These will connect to a manifold incorporating a subsea high integrity pressure protection system, with production tied back to Britannia via a 28-km (17.4-mi), 16-in. pipe-in-pipe system. Technip will design and install both, along with a 28-km (17-mi) hybrid umbilical, with group subsidiaries in the UK manufacturing the hardware. Aker Solutions in Aberdeen will supply the subsea control system.
One main reason the project is going ahead, as Chevron acknowledged, is the UK government's recently introduced tax concessions for challenging HP/HT fields. Further relief measures also persuaded the company to go forward with the Rosebank project west of Shetland, which will be the UK's deepest offshore development to date in 3,600 ft (1,100 m) of water.
In block 23/22b, south of Britannia/Alder, ConocoPhillips has proven a new gas accumulation in the Lacewing structure. The well encountered a gas column of over 100 ft (30.5 m). Studies are under way to determine whether the find is commercial, said partner Premier Oil.
ExxonMobil terminates frontier Ireland well
ExxonMobil has pulled the plug on Ireland's first deepwater well on the Dunquin North prospect in the southern Porcupine basin. The location is 170 km (105 mi) from the southwest coast in around 1,700-m (5,577-ft) water depths. Drilling started in late April on the structure on the northern flank of a 700-sq km (270-sq mi) intrabasinal ridge system. Operations were terminated in mid-July after drilling through 800 ft (244 m) of porous carbonate reservoir.
Initial analysis suggested the reservoir was water-bearing, although partner Providence Resources put a positive spin on the result, suggesting that oil shows in sidewall cores and elevated gas levels pointed to oil which may subsequently have leaked. Pre-drill studies had indicated that the basin might be gas prone. The Dunquin South structure might be a better bet because of its thicker seal, the company said.
Among other recent frontier wells on the Atlantic Margin, DONG Energy has discovered gas in the Cragganmore prospect in block 208/17, west of Shetland, although its other well, in the Glenrothes structure in block 208/11, was dry. The drillshipWest Navigator drilled both. In the Norwegian sector of the Barents Sea, Total's 7225/3-2 appraisal well on the Norvarg field confirmed a gas discovery there, but perhaps in smaller volumes than anticipated. The semisub Leiv Eiriksson performed two production tests in the upper and lower parts of the Triassic Kobbe formation of Norvarg's eastern segment. Results indicated that the structure is extensive, but reservoir quality is variable.
Wintershall takes over at Brage
Wintershall has completed an asset swap with Statoil that increases its production offshore Norway to almost 40,000 boe/d. The transaction includes stakes ranging from 15%-32.7% in the producing Gjoa, Vega and Brage fields, and in Brage's case, Wintershall's first operatorship of a large production platform in the Norwegian sector.
In exchange, Statoil took Wintershall's 15% interest in the Lundin-operated Edvard Grieg development in the Utsira High region of the North Sea and financial compensation of $1.35 billion. This could rise by a further $100 million, contingent on future development work on Vega.
Another foreign operator, Canada's Talisman Energy, has decided to withdraw from E&P offshore Norway and has started a sales process for its various assets. These include the operated Varg field in the North Sea; production from the Veslefrikk and Gyda fields; and operatorship of the Yme field, where the newbuild mobile offshore production unit (MOPU) has to be decommissioned and scrapped after defects came to light during the protracted commissioning campaign offshore. Contractor SBM Offshore has agreed to pay $470 million to cover termination of existing agreements, arbitration procedures, and decommissioning. The MOPU is due to be transferred onto a barge no later than 2016, with SBM transporting it to a yard for scrapping.