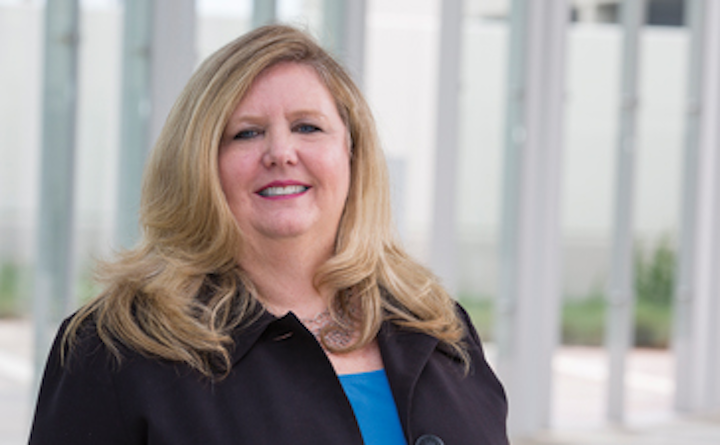 Innovation key to surviving lean times, says Wood Group Mustang executive
Robin Dupre
Sr. Technology Editor
The current down cycle in the oil and gas industry offers a period of time for many companies to reassess their portfolios. Many believe that capex growth will continue to be impacted in the low oil price environment, coupled with building oversupply and the lack of rig demand.
As production from shallow water declines, development of deepwater reserves has become increasingly vital, but the current market has intensified pressure on operators' budgets.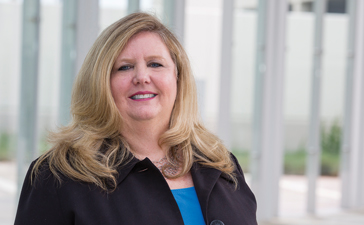 Michele McNichol (Photo courtesy Wood Group Mustang)
Furthermore, many oil analysts have downgraded their expectations. Duetsche Bank recently lowered its forecast for Brent Crude, predicting an average price of $89 to $90/bbl until 2018. It also dropped its long-term estimate from $105 to $90/bbl.
Given the volatile market, one of the challenges the industry faces is securing the supply chain and placing pressure on costs. The need to reduce costs while still delivering competitive and creative solutions for customers is a task that Michele McNichol, CEO of Houston-based Wood Group Mustang, feels is a welcomed opportunity.
McNichol, with more than 30 years of industry experience and who had served as executive vice president of the company, succeeds Wood Group Mustang President Steve Knowles, who retired April 1.
Aside from being a pioneer as the first female to lead a major energy engineering firm within the oil and gas industry, McNichol is stepping into a role with a great challenge: to evolve into a more efficient and effective company.
A chemical engineering graduate of Texas A&M University, McNichol entered the oil and gas arena at the start of her career and has rapidly moved up the ladder, serving as president of the upstream business unit and regional director for upstream operations across the Americas.
She has been with Wood Group Mustang since 2001, and most previously served as executive vice president with direct responsibility for offshore, onshore, oil sands, and pipeline operations worldwide.
Her tenure at the company includes several high-profile industry projects, including serving as its project manager for BP Thunder Horse, the world's largest semisubmersible production facility. She was a key leader in the growth and international expansion of Wood Group Mustang, which has a presence in 14 countries across five continents.
Offshore recently sat down with McNichol to discuss the current market and her goals as CEO of Wood Group Mustang.
•••
Offshore: With the current down cycle, how is Wood Group Mustang coping with the new oil price environment?
McNichol: First and foremost, it's about making sure everything that we do as a business is efficient and effective. Like all businesses that grow over time, most just keep adding new processes and procedures without taking stock if it's efficient and effective.
We're reassessing what we spend our time and money on, and asking pivotal questions about our practices. By evaluating and streamlining our business during this time, we are adding value to our customers. We can still deliver the same high-quality services through a lower cost environment.
We're also looking at ways to innovate. We've delivered projects one way for many years and again, you just get in a rut. I've challenged all of our businesses to look at how we currently deliver and why we do what we do. Is it facilitating the fabrication, is it serving a client's requirements, or is there a way we can do the same kind of work, but in a different, more efficient way? I really want to bring innovation and creativity into looking at how to deliver the ultimate project for the customers so we can minimize cost. I don't want to do that just by cutting rates and overhead. You can't save your way to prosperity.
We are looking at ways to use our tools more effectively, while reevaluating our execution strategies. Everything's being reevaluated, from organizational structure to processes and procedures. Wood Group operates in 50 countries and offers a broad range of services. We, as a group, are looking at how to consolidate a few of those services while lowering overall costs without impacting our ability to safely deliver.
One area of our business that we are especially assessing is the offshore arena. If you look over the last five years, costs have skyrocketed. Not just for engineering, but the whole project, including equipment and the overall cost of installation for our clients. It's not a surprise when the oil price comes down that projects are being put on hold because they aren't economic anymore. Our goal is to bring that innovation to the offshore sector. The offshore arena is one place where as an industry we have been delivering specialized designs where every project is optimized. It's usually the most expensive, because every project isa one-off design, which is a very expensive way to approach how we do business.
So to help eliminate some of the project cost, we're adding our design catalog to our portfolio of services. We've delivered hundreds of projects over the life of our company. Our design catalog is a wealth of information that can help clients with their needs instead of us having to reinvent the wheel. At the end of the day, using proven designs we already have will bring more value to our customers. We're trying to use more standardized designs so that some of our clients who have multiple platforms can use one design to build two or more. There's a lot of merit in that.
Offshore: Standardization in the oil and gas industry is a goal for many, which will help drive down the costs, especially in the offshore sector.
McNichol: Absolutely. One of our clients that does that quite effectively is Anadarko. We worked on a portfolio of projects where we took a design from a previous project and tailored it to Anadarko's new project with only minor modifications. Their team was committed to this strategy, which made it very successful. Our practices are always customer-driven, and if we can help eliminate some excessive costs using this strategy or others, then we will help guide our customers to that goal.
In this environment, we're hoping the goal of standardizing projects gets more traction. We feel that some clients see the value in that, but they need to get their teams aligned to the strategy to allow that goal to be met.
Offshore: Some vendors in engineering and construction firms are moving toward mergers or joint ventures. Do you see this as a good strategy for navigating the offshore oil and gas market of the future?
McNichol: Absolutely. Part of Wood Group's strategy has always been acquiring, that's how we built Wood Group, and Mustang as well. Since the IPO, Wood Group has done more than 50 acquisitions. Just last year, Wood Group Mustang made two, one in western Canada for a pipeline engineering company, where we added around 60+ employees. We also made a big acquisition in Norway and added more than 600 employees. Acquisitive growth is one of our four strands of strategy, so it's just part of our landscape. We've always been doing it, and will continue to going forward.
Not just randomly, though, it's about finding a strategic fit. We're looking for good companies with the right culture that we can mold into our existing organization that will garner us more market share. We're always interested in new technology, or an ancillary service line that we can add to our lineup. It's not random - we're certainly very strategic about how we acquire.
Offshore: Several new tools and technology have hit the market. What new trends and technologies are you seeing in the international space that may impact the industry in the next few years?
McNichol: In this current market it is less about being on that technological front edge. Right now we are focusing on the basics, trying to get back to how we can do this as economically as possible while still delivering high-quality services and meeting the current technology challenges. Overall, I think we'll see less stretch by our clients in that technology front in this environment, and a real pull back to the basics.
Offshore: Reassessing the model, making it more streamlined?
McNichol: Absolutely, and not just on our side. There's a whole re-calibration going on in our industry. Project costs are skyrocketing too much. We can't go back to the way we used to do things - we've got to do something different.
Offshore: The application of horizontal drilling and hydraulic fracturing opened the unconventional sector. Are there any new technologies and/or approaches in the offshore market that could spur a similar growth trend?
McNichol: Shale has been a revolution in the oil and gas world, and it has been amazing. There was a lot of fear, I'll safely use the word fear, in the offshore arena, that that breakthrough would redirect all capital to the unconventional sector.
We found that a small percentage of the capital spending was redirected but there is still a lot of capital expenditure in the offshore arena, too. Both onshore and offshore capex is slowing in this downturn, but when it comes back, I don't anticipate that the capital allocation will shift much. Money will still be spent on the unconventional side, but a fair amount of capital will still be spent on offshore.
There's room for both because of the differences of what you get. You spend less onshore, but a lot of drilling and infrastructure costs are incurred, with production peaking quickly and then depleting. While offshore, you get so much more production of oil from one platform, but it comes at a very high price. If we, the industry, can get that cost right, we'll want to keep doing both. I don't see that shifting, even when the market picks back up. There will always be room for both within the owner's portfolio.
Offshore: Britain's government has agreed to a further consultation on a basin-wide UK offshore investment allowance in an attempt to soften the impact of a lower oil price. What trends may further impact the North Sea in the next few years?
McNichol: The North Sea is an interesting basin because they're aging assets. The focus on that basin is about how to get as much production out of the tail end of the life of the facility without spending any more money than needed. This is the place where it's about bringing innovation, about thinking about how else can we solve these problems and get that last bit of oil without spending too much. With innovation, we can help to recover that asset value.
One of the things ConocoPhillips was looking at, which I think is a brilliant idea, was to reuse an existing platform. One plan studied was to take a decommissioned platform, send it to shore for modifications and then bring it back to be placed on a new jacket. The project could be done at a fraction of the price of a new facility.
That's the type of innovation that our company is looking at - creating solutions on how to get that last piece of incremental production out of an asset. Wood Group Mustang and Wood Group PSN have a tremendous amount of experience in the North Sea, so we know what works and how to de-bottleneck these facilities. One of our primary goals is to marry that project execution knowledge with our operating and maintainence know-how so that we can bring creative solutions to our customers.
The UK sector is certainly more mature, but there's a lot of uncharted ground in the Norwegian sector in the North Sea. It's one of the reasons why we purchased a Norwegian company, recently, because we see great potential long term in the Norwegian sector of the North Sea.
Offshore: How will Mexico's energy reform change the international market, and how will this change how we currently conduct business in North America?
McNichol: Mexico's an exciting market, as we are witnessing great reform in the oil and gas industry. Initially, there was a lot of concern about their practices and if the reform would actually happen. But, as we're all witnessing, Mexico is all in, and the country is determined to get these reforms in place. By letting oustside investment including the IOCs come in, Mexico can actually make their industry a very viable world player.
There's a lot of opportunity in that market and we're excited. It's not clear exactly how it's all going to pan out, but the opportunity is there. Where there's opportunity, our industry goes and it figures it out. If the reforms of the government hold true, Mexico can certainly impact the North American market.
Offshore: The possibility of exporting LNG in the United States, of course, is a hot topic. If this happens, how will it affect the international offshore gas market?
McNichol: This is an interesting question. Inituitively there's a lot of need for LNG as it provides a way to move energy from a production source to other parts of the world where there isn't a supply. In North America, we've been discussing LNG and exporting for years. Things are starting to progress, with a few facilities getting ready to come online, but it's still an expensive proposition.
To transport LNG from the Gulf Coast through the Panama Canal to the Asian market is still costly, so that's a problem. Then looking at the west coast of Canada, they don't have as much transportation costs, but they don't have the necessary infrastructure. That market doesn't have the necessary pipelines, and bulding the needed liquifaction facilities is very expensive. Many thought the margins on these projects were going to be high, but the reality is, there isn't that much of a margin.
I think very few of these facilities that are planned and awaiting regulatory approval are going to be built. We're going to have a handful at most, and because of that, it will not dramatically change the marketplace in North America. It's a dynamic to watch, but because the margins aren't there, I don't think we're going to be shipping significant amountsof LNG out of North America. For that reason , I don't think LNG export will dramatically affect the international offshore gas market.
Offshore: The makeup of the oil and gas workforce is evolving, as you can attest. The talk of the 'great crew change' has been ongoing for a couple of years now. What trends have you noticed, and are they positive or negative?
McNichol: The reality is, we're witnessing an aging engineering workforce with retirements taking place. There is a gap from the '80s and '90s that never got filled. The only solution is to bring younger staff along quicker.
Is that good or bad - I don't know, it just is. It's just part of our reality. Wood Group Mustang continues to focus on bringing additional young people into the organization, getting them trained and ready to promote through the organization more quickly. An example of this is as part of our recent reorganization, we took a 16-year employee who we hired right out of college, developed through several growth positions and moved him up to my management team. He was ready and the organization is ready for his skills, fresh perspective, and energy.
I would encourage that we, as an industry, continue to hire young college graduates. This is an industry that's going to be around for our lifetime and beyond, so we need to bring more and more graduates in, while offering development programs to oversee their learning while transferring knowledge from our senior staff. Then we need to be ready to promote them through the organization as quickly as possible.
We're also encouraging women at a younger age to get more involved with the STEM field at the junior high and high school level. I personally talk to children at local schools because I want to encourage girls to not give up pursuing a STEM degree and to believe that they can have that kind of career while also having a family - they can have the whole package.
At the college level, we're out there, recruiting and discussing the many opportunities this industry can provide. We have a lot of young female engineers in our business and we show them that there's no limitation on their career opportunities in this industry. It's available to anyone who wants it. •