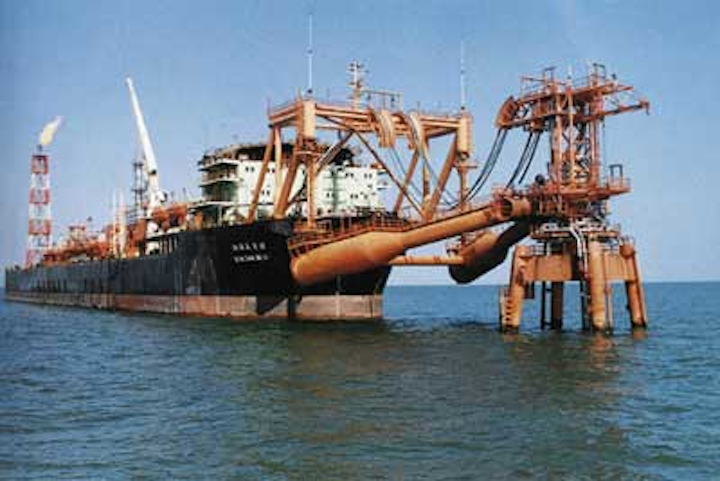 Gene Kliewer,
Technology Editor, Subsea & Seismic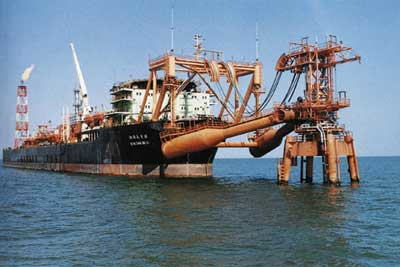 Bozhong production facility in Bohai Bay, China.
TheAsia/Pacific region remains at the center of global LNG demand growth and this could result in Australia becoming the world's largest LNG exporter once projects under construction are complete.
China's CNOOC Ltd has set a net production target for 2014 of 422 to 435 MMboe. During 2014, the company expects seven to 10 new projects to come onstream, including operations outside China.
Within Chinese waters, Kenli 3-2 and Qinhuangdao 32-6 oil fields offshore Bohai Bay are expected to peak at 37,000 boed and 36,000 boed, respectively. Enping 24-2 in Pearl River Mouth basin is expected to reach 40,000 b/d of oil.
On the exploration side, CNOOC plans to drill 155 exploration wells and acquire approximately 26,700 km (16,590 mi) of 2D seismic data plus 19,400 sq km (7,490 sq mi) of 3D seismic data.
The activity follows exploration successes in 2013 when CNOOC reported 18 new discoveries and 20 oil and gas structures successfully appraised. At the end of 2013, the company's net proved reserves reached 4.43 Bboe for a reserve replacement ratio of 327%.
In 2013, netoil and gas production reached 411.7 MMboe, a 20% increase year-over-year. During the year, seven new projects commenced production. Early this year the Liuhua 19-5 project came onstream. The development takes in the Liwan 3-1, Liuhua 34-2, and Liuhua 29-1 fields. These are being developed via a shared subsea production system, subsea pipeline transportation, and onshore gas processing infrastructure. Under the $6.5-billion first-stage program, Liwan 3-1 is expected to produce about 250 MMcf/d (7.1 MMcm/d), and increase to about 300 MMcf/d (8.5 MMcm/d) during the coming quarter. Liuhua 34-2 will be tied into the Liwan infrastructure during the second half of the year, subject to final approvals. Once Liuhua 29-1 is tied in during 2016-2017, total gas sales will build to 400-500 MMcf/d (11-14 MMcm/d).
Australia
Woodside is expected to hold a 30% share of offshore capex inAustralia over the next several years, with the giant Calliance development expected to dominate the operator's investment. Calliance is expected to be the most capital intensive field development offshore Australia so far, with Inpex's Ichthys expected to take second place. Wheatstone is anticipated to be the most capital intensive development for Chevron during the next five years.
ConocoPhillips is also expected to direct substantial expenditure toward developments offshore Australia, with the Poseidon/Kronos project anticipated to demand significant pipeline expenditure.
Most of these projects are far from shore, so pipeline market should thrive during the 2013-2017 period, according to Infield Systems. The platform market is also expected to require a significant proportion of Australian offshore capex during the period. Altogether, Infield Systems expects 27 floating platform developments to require investment during the timeframe.
Malaysia
Petroliam Nasional Bhd (Petronas) continues to explore its domestic Malaysian acreage with the aim to increase reserves as well as production to allay concerns that the country could become a net gas importer.
Fifteen oil and gas exploration discoveries were achieved last year, of which 10 were in Malaysia. Efforts to rejuvenate marginal fields have also been fruitful, with first production flowing from two risk service contract (RSC) areas: Balai, which struck its first production in November, followed by Kapal in December.
Petronas and Shell Malaysia announced an oil discovery offshore Sabah. The discovery at the Limbayong-2 well was made by Shell during the appraisal of the Limbayong gas field.

Click to Enlarge