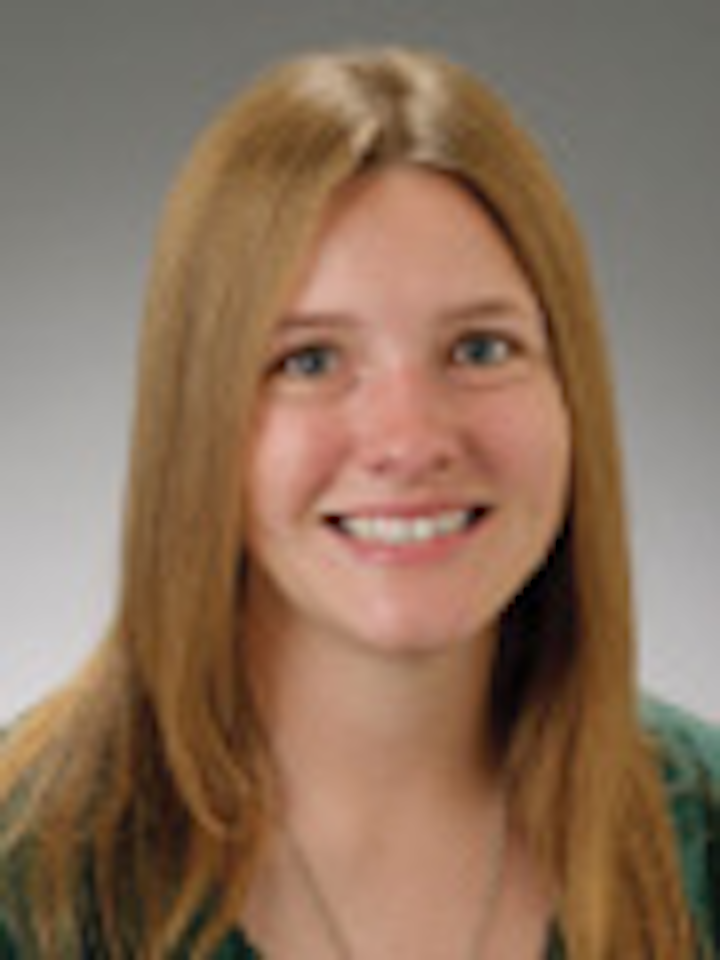 | | | |
| --- | --- | --- |
| | | Jessica Tippee Houston |
Ophir Energy has awarded the upstream construction contract for the Fortuna FLNG project in block R offshore Equatorial Guinea to Subsea Integration Alliance, a partnership between OneSubsea and Subsea 7. This is an engineering, procurement, construction, installation, and commissioning (EPCIC) contract covering the subsea umbilicals, risers, and flowlines and the subsea production systems.
Ophir aims to deliver 440 MMcf/d through four wells, three into the Fortuna field and one into the underlying Viscata field, in an average water depth of 1,790 m (5,872 ft), with first gas scheduled for 2020. The wells will be tied back to the FLNG vessel by steel lazy-wave risers.
Work will start once the partners take a final investment decision, at which point Ophir Equatorial Guinea (Block R) will become a wholly-owned subsidiary of the Fortuna joint venture, comprising Ophir and OneLNG.
Ophir Energy has also awarded the Alliance the contract for future inspection, repair, and maintenance services.
Nigerian-built manifold structures delivered to Egina field
TechnipFMC's six manifold modules for Total's deepwater Egina project have been installed at the field location in the OML 130 lease offshore Nigeria. All were manufactured at the Aveon yard in Port Harcourt, with first steel cut in late 2013. The foundations of the manifold modules were delivered last October and subsequently installed offshore.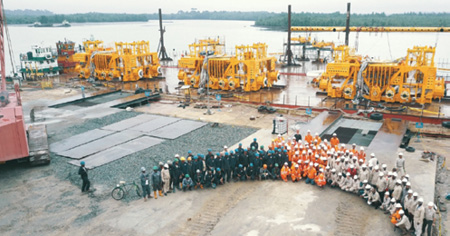 All six manifold modules for Total's deepwater Egina project were manufactured at the Aveon yard in Port Harcourt, Nigeria. (Courtesy TechnipFMC)
TechnipFMC, which is responsible for the full Egina subsea production system, said the level of complexity was unprecedented for fabrication of this type of equipment in Nigeria, due to the weights and integrated functionalities.
Egina, in water depths of up to 1,700 m (5,577 ft), is one of Total's deepest offshore projects.
The facilities have a design life of 25 years, and are set to deliver up to 200,000 b/d of oil, representing up to 10% of Nigeria's oil output. Total's partners are NNPC, CNOOC, Sapetro, and Petrobras.
OneSubsea nets deepwater India assignment
Reliance Industries Ltd. has awarded OneSubsea, a Schlumberger company an engineering, procurement, and construction (EPC) contract for supply of the subsea production system for the R Cluster (block KG-D6) project offshore eastern India. The scope of this project includes trees, subsea manifolds, control system, tie-in system, multi-phase meters, intervention tooling and test equipment for the R Cluster field. The contract also includes installation and commissioning support and life-of-field services.
Reliance has the option to award the supply of the subsea production system for additional wells for the satellite fields.
JIP to investigate hydrate impact in subsea jumpers
The University of Western Australia (UWA) is leading a joint industry project (JIP) to improve understanding of the mechanism of hydrate growth and blockages. The 12-month 'Hydrate Deposit Growth in Subsea Jumpers' (HyJump) study, is currently supported by the Industry Technology Facilitator (ITF), Chevron, Total, and Woodside, with more participants invited to join.
To simulate the flow geometry and risk of hydrate blockage in subsea equipment, the team will develop a new 2-in. jumper test section on the Hytra flowloop, owned by CSIRO and jointly operated by CSIRO and UWA, in Perth. It will be used to characterize the growth rate and severity of hydrate blockage formation, providing insight into management methods needed for transient, multi-phase conditions.
Results could help determine how a temporary or permanent reduction in hydrate management chemicals, such as thermodynamic hydrate inhibitors, impacts the risk of blockage over a variety of re-start conditions. In addition, the data should facilitate assessment of how low dosage hydrate inhibitors can prevent such blockages.
Currently, there are only limited laboratory-based studies using a prototype system to investigate hydrate risk management in jumpers. The new JIP aims to conduct functional and performance testing, followed by a full-scale prototype for eventual environment testing.
The team plans 14 tests with the simulated jumper, using the results to determine the criteria and allowable conditions for re-starting subsea gas pipelines, and appropriate hydrate-inhibition strategies for high-risk subsea geometries in the future.
Aker Solutions secures major umbilical order
Aker Solutions has won a NOK1.6-billion-plus ($200-million) order to deliver what it claims will be the largest umbilicals system ever produced. The company will supply 250 km (155 mi) of steel-tube umbilicals linking subsea facilities to an existing offshore platform for an undisclosed project. The company will manage the program from Oslo and manufacture the consignment at its factory in Moss, with delivery scheduled for end-2018.
IMCA revises subsea metrology guidance
The International Marine Contractors Association (IMCA) has issued a revised version of its 'Guidance on Subsea Metrology' (IMCA S 019 Rev. 1). Subsea metrology determines the relative horizontal and vertical distance between subsea assets and their relative heading and attitude, and is mainly applied to pipeline connections.
Pipeline engineers use the resultant information to design a connecting piece to join the assets together. These are often the final sections of the pipeline to be fitted and represent one of the last steps before first hydrocarbon production. For this reason, subsea metrology surveys must be timely and accurate.
If the connecting pieces are not to the required specification and/or do not fit correctly, their life span can be significantly reduced, or the process can add days to a construction vessel's hire while the crew are waiting for repairs to the spool.
Technical director Richard Benzie said: "IMCA's revised document provides guidance on commonly used subsea metrology techniques deployed today. These are long baseline (LBL) acoustics, both diver taut wire and digital taut wire, photogrammetry, inertial navigation systems (INS), SLAM techniques, and laser scanning. IMCA S 019 covers the basics of subsea metrology, engineering requirements, the different methods and technologies, and some of the advantages and limitations of each technique…
"However, …the pace of technical change and ongoing development of deepwater fields means that other subsea metrology methods are being developed, including photogrammetric metrology, INS metrology, SLAM techniques and laser scanning, all of which are covered in the new document."